A foosball table is often a staple to a proper entertainment room. If you've ever been at a game night with friends, there's a strong possibility that you've been acquainted with foosball. The simple and competitive game is perfect for all ages, and requires little maintenance making foosball one of the best games to have in your entertainment area. There are a wide variety of considerations to be made when looking for the foosball table that best fits your entertainment needs.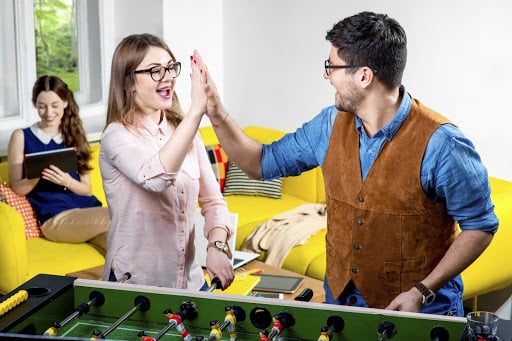 Foosball Table Options
When looking for the best foosball table, consider the different types of foosball tables that are available to purchase. Knowing which type you are looking for can help further determine which table fits your needs. Watson's has a wide range of standard foosball tables available to purchase. Standard foosball tables are typically the kind that most players are familiar with, as they are commonly found in the average entertainment room, bars, and pubs. Here are a few popular foosball tables in various price ranges available to purchase at Watson's today.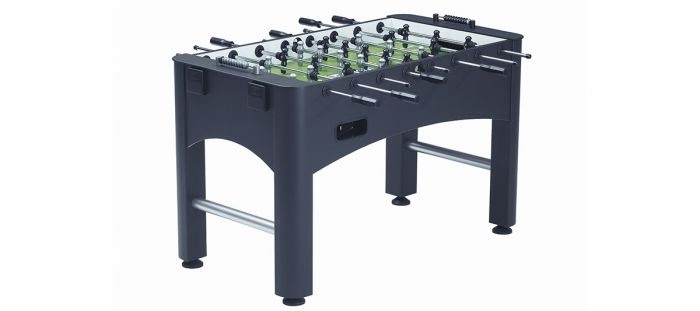 The Kicker Foosball table is a perfect addition to the ultimate home recreation space. When paired with additional game tables and recreational activities, the Kicker Foosball table makes for a great evening game with family and friends. Get into the game with this entry level foosball table made by Brunswick. The table is perfect for any foosball player from beginners to competitive players.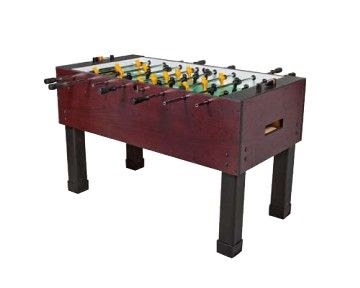 Mid range foosball tables produce commercial quality foosball tables for the home entertainment area. This allows players to have endless hours of fun with their family and friends. These tables give players every opportunity to maximize playtime experience with their quality construction and ball control.
The Sport Foosball Table from Tornado is the perfect foosball table for novice and experienced players alike. The table can be adjusted to fit the height of any player, and is built with durable construction for years of enjoyment.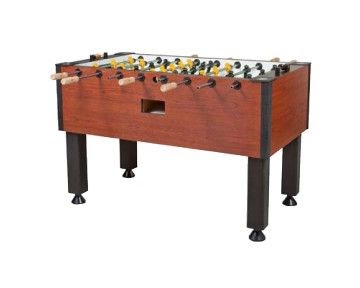 Premium foosball tables produce commercial quality foosball tables better than their mid range counterparts. These high-quality foosball tables are built to enhance player accuracy and allow more precise control over the ball with cross hatching and square sides. Most premium foosball tables have ground balls that provide smooth and accurate gameplay for players of any experience. Enjoy super fast, durable games with a premium foosball table.
The Elite Foosball Table from Tornado is a commercial quality table meant for the entertainer at home. The beautiful table features dual ball return. Heavy gauge rods, and patented split bearings for easy maintenance and cleaning.
Find the Perfect Foosball Table at Watson's
No matter the price range, Watson's has foosball tables ready for purchase to provide the ultimate entertainment experience. Explore dozens of options to find the perfect foosball table for your budget, skill level, and entertainment needs at Watson's!
Check Out Our Entire Selection of Foosball Tables