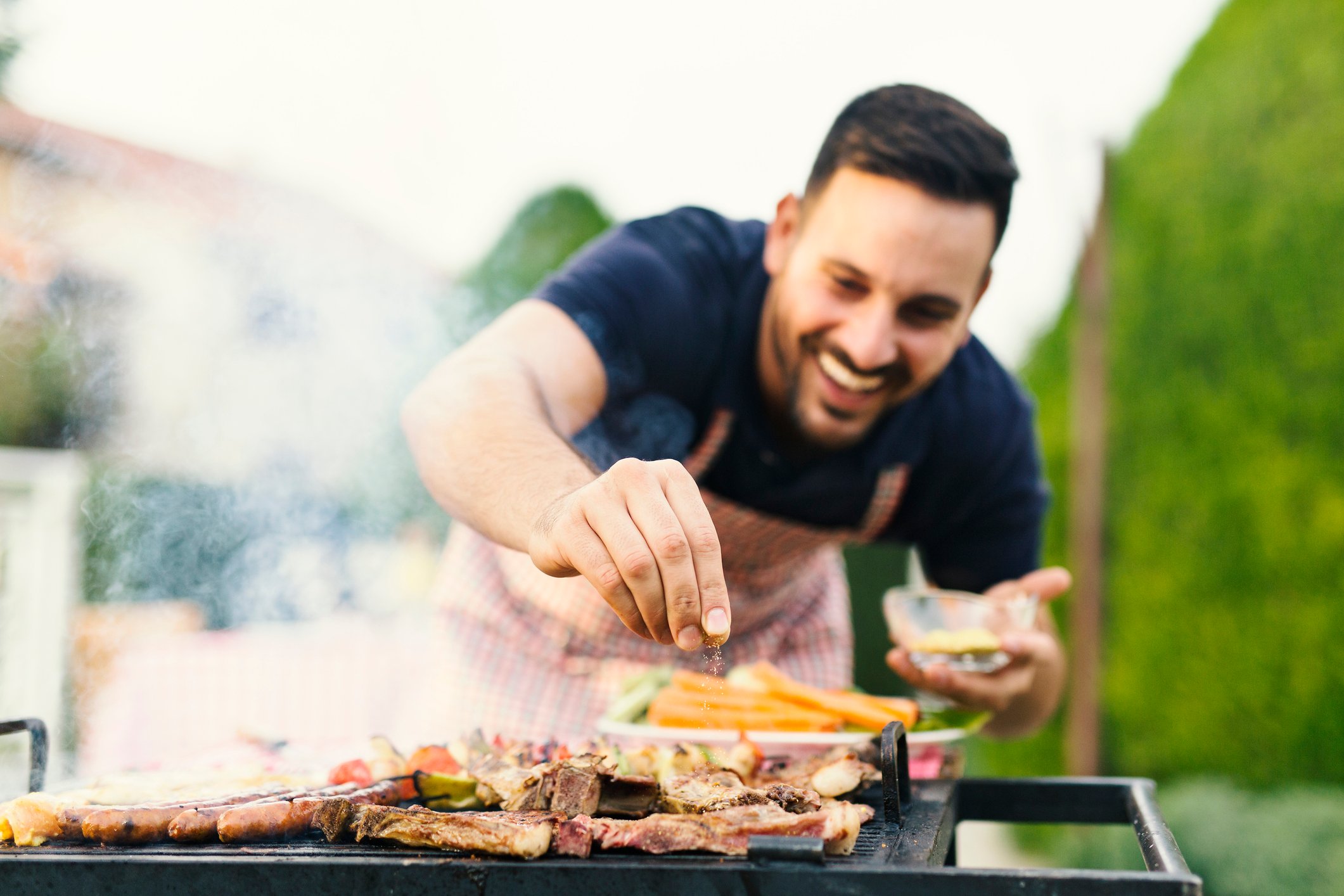 The sizzle and pop of a thick, juicy T-bone steak… the sweet crunch of corn grilled-in-the-husk… the charcoal stench of burnt chicken permanently stuck to the grill…
So, if you're like me, that last sad-but-true summer grilling memory kind of ruined the mood for you. No one likes a messy grill, especially when it stands in the way of great tasting food. Fortunately, this isn't an unavoidable problem.
The reason for the season
When you bought your grill, the instruction manual doubtless recommended your first grilling experience involve coating the grill grates with oil and cranking up the heat for 30-40 minutes. This is called seasoning (or curing) the grill, and it's a vital first step for nearly every type of grill you can buy that has stainless steel, cast iron, or aluminum grates. (NOTE: porcelain or ceramic grates don't need to be seasoned.)
Seasoning your grill for the first time accomplishes several things:
Removes residue, metal shavings, and other inevitable remnants of the manufacturing process that you don't want in your food.
Sterilizes the grill grates, making them cleaner and safer for cooking, and allowing the full flavor of what you're cooking to shine.
Creates a non-stick surface on your grates to avoid the annoying problem described above.
But, like your car and your body, doing the right thing once isn't enough. Your grill needs to be seasoned regularly to keep it operating at its best.
Over time, grill grates can corrode or get so sticky that it's nearly impossible to pull food off in one piece. Food that sticks loses juice and dries out when you try to pry it from a sticky grate.
To avoid this, simply season your grill grates before and after you grill. This will prevent rust, make cleaning easier, and make your food taste better.
Seasoning grates regularly between uses removes contaminants, repels rust, and seals pores to stop food from sticking.
Here's how to season your grill grates:
Some argue that cleaning the grate before seasoning takes away natural flavors from past meals. However, the advantage of cleaning the grate first is that it's easier to apply oil evenly, and the seasoning will last longer. The choice is yours.
Step 1. Before turning the grill on, coat the surface of the grate with high-heat cooking oil. Canola oil and peanut oil work well, but you can also use coconut oil or spray-can vegetable oil.
Step 2. Wipe any excess oil off the grate with a paper towel, then turn the grill on high for about 15-20 minutes or until the oil starts to burn or smoke. By the end, the grate should become dark.
After each use, let your grill cool. Brush away any food debris to clean off the grates. Then lightly apply a coat of high-heat cooking oil.
And, that's it: the key to summer after summer of great tasting grilling perfection!
These tips are courtesy of Saber, one of the nation's top outdoor cooking brands. See our selection of Saber grills and accessories here.