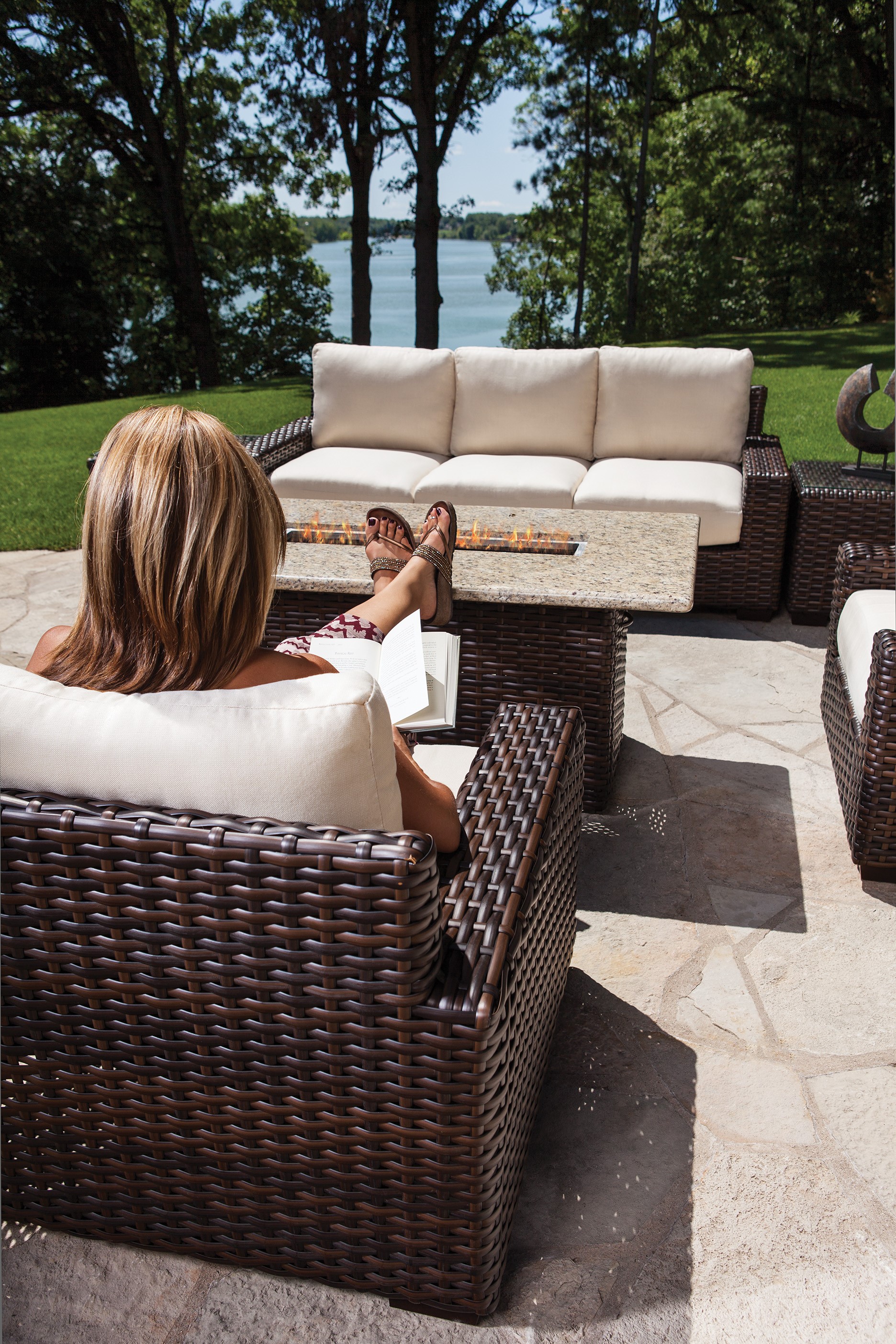 Few things are as inviting as a beautiful outdoor space on a sunny Sunday afternoon. Whether you're camping in the mountains, lounging on the beach, or just hanging out in your own backyard, there's just something about the sun, the breeze, the greenery… and you're own personal touch that truly makes it YOURS.
That's why it's so popular these days for homeowners of all walks of life to take what they have — from a small backyard patio and patch of grass to acres of sprawling property — and turn it into a personalized outdoor living space like no other. From outdoor furniture to grills, hot tubs to swimming pools, and everything in between, the possibilities are endless.
If that's something that interests you, you'll want to pay attention to the following five tips for designing that special outdoor oasis for you and your family to enjoy:
1. Consider what you'll use the space for most.
Plan to throw a large event, like a neighborhood party? If so, multiple seating options sprinkled throughout your outdoor space provide smaller, more intimate seating to keep the conversation going. Consider complimentary sets of outdoor furniture, including patio chairs and outdoor dining tables or chat sets, arranged in clusters as space allows.
A simple family BBQ more your speed? Start with an outdoor dining or bistro set, or create smaller dining spaces with patio chairs and end tables. And, of course, don't forget a grill or brick oven to serve as the centerpiece of the festivities.
2. Personalize your outdoor space as an extension of your indoor style.
Select pieces that mirror your current interior style, yet are designed to live up to the elements.
For example, if your interior style is modern, look for outdoor pieces with clean lines to create a cohesive look and feel. Here's an example of a modern styled patio table and chairs.
3. Set your budget.
Choose décor that fits within your budget. New pieces can always be added over time. Plus, it allows you to curate the space based on changing needs.
One great way to make sure you're always getting a bargain is to keep your eyes on seasonal sales and be ready to swoop in to grab just what you were looking for.
4. Pick comfortable, user-friendly furniture.
Take some time and sit in the chairs, relax in a chaise lounge, and pull up to the table. Settle in just as you would at home to see if each piece is the right fit for you and the space.
After all, this is all about making your outdoor living spaces YOURS. It doesn't matter how gorgeous it is if you'd rather be inside anyway.
5. Consult with a designer.
One of the coolest parts of designing your own outdoor living space is learning about all the options available that you didn't even know about. Whether you have questions on specific products or are looking for fresh style ideas, our design experts are here to help every step of the way.
So, what are you waiting for? Start exploring what's available and creating your own personal paradise!