When you think of home theater seating, you probably visualize the stereotypical in-home theater set-up with a row or two of seats facing a large entertainment center with a big screen TV or maybe even a projector.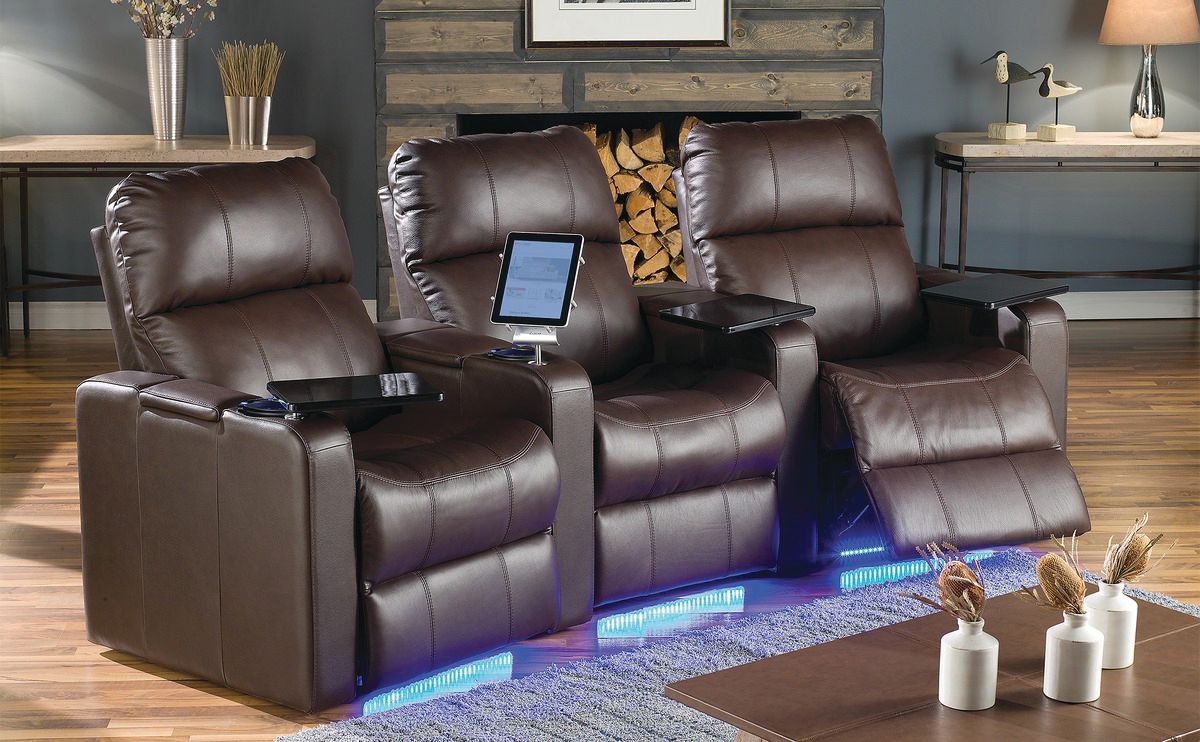 While this is a common set-up and is great, home theater seating doesn't need to be confined to the home theater room (or even for theater-only purposes).
Between the comfort and bells and whistles that home theater seats offer, many more people are opting to include home theater seating in other rooms and for other purposes.
Living Rooms
One of the more popular places to use home theater seating is in the living or family room. Instead of opting for a large sectional, loveseat, or sofa, people are choosing functional furniture that allows for more versatility and definitely more comfort.
For those who don't have the space for a home theater, the living room is the next best option. Between family movie nights and game days, many families are choosing home theater seating over traditional living room seating. Not to mention the cup holders and trays help avoid unwanted spills and stains with kids and guests!
Even better, the variety of materials and colors available can match any existing or wanted decor. You just need to account for the space to determine the best fit and how many seats you want!
Small Spaces
Home theater seats are also great for smaller spaces where you may need multifunctional furniture. Many models include trays, which can double as your coffee table or even a desk space. And with most outfitted with USB charging ports, you never have to get up (unless you need a bathroom break)!
Game Rooms or Chairs
Game rooms are the perfect place for comfortable home theater seating. Whether playing online with friends, kicking it old-school with arcade games, or watching the latest sports games with friends, adding home theater seating will not disappoint.
Reading Chairs
Forget the TV! A home theater seat may be a great alternative for your reading chair. Not only does it provide a comfortable spot to relax and read for long periods of time, it also allows you to easily enjoy some refreshments without having to move, spill, or put down your page-turner. Consider adding it to your bedroom, living room, or another space as a nice retreat from the world.
Better Business
If you own a business with a waiting room, commit to comfort for your customers and consider an upgrade to a few home theater seats. Give your customers the star treatment and add some luxury to their visit with a home theater seat where they can charge their phones while they wait or sit and relax until they're called.
However you decide to use home theater seating, Watson's has the largest and best variety available to fit your budget, decor, and purpose! Contact us today to speak with one of our experts to select the best home theater seating for your home or business.