Regardless of the type of hot tub you have, accessories can enhance your experience and bring more fun to the tub!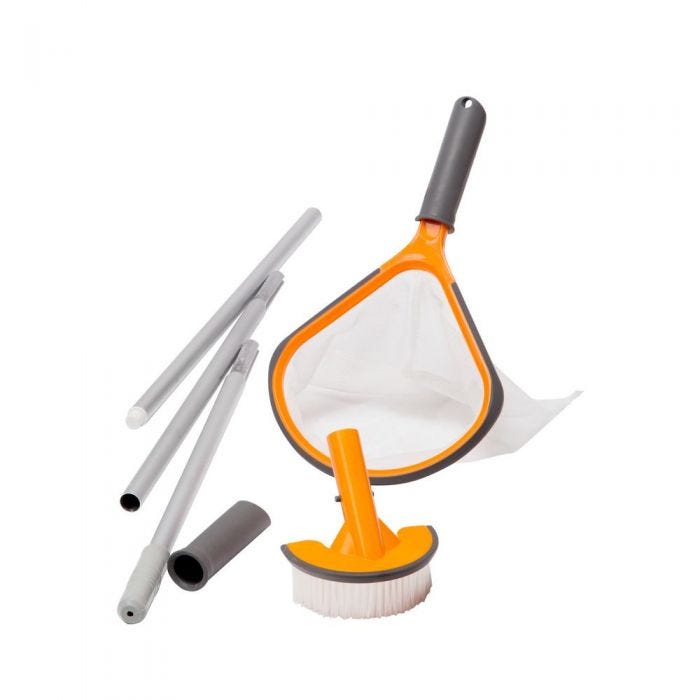 We've put together a list of must-have accessories for outdoor hot tubs to ensure a good time and maximum relaxation. Check them out below!
Cover Lift
Nothing can dampen the hot tub mood like the cumbersome task of removing the cover and then having to get it back on when you're done.
Not only is this task sometimes difficult, it can be straining. A hot tub cover lift is the perfect accessory for every hot tub, making it easy to quickly take a short soak or cover fast when bad weather is approaching.
Hot tub cover lifts come in both manual and hydraulic options depending on your mobility and how much convenience you desire.
If you're looking for a must-have hot tub accessory, make sure this is on top of your list!
Spa Crystals and Therapies
For guaranteed relaxation, consider spa crystals or therapies to add to your hot tub. Not only can spa crystals soothe sore muscles, but the aromatherapy from spa crystals will help you unwind while ensuring your hot tub smells incredible!
Similar to spa crystals in helping you relax, therapies offer enhanced benefits with a fusion of vitamins and minerals to support your health. These elixirs can support aching muscles, relieve stress and tension, and support skin hydration.
Watson's offers a variety of spa crystals and therapies to select from!
Waterproof Bluetooth Speaker
From get-togethers to meditating alone in the hot tub, a useful accessory is a waterproof bluetooth speaker.
Turn on some fun mixes, tune into your favorite podcast, or relax to some soothing nature sounds as you enjoy the warmth and relaxation of the hot tub.
There's a variety of bluetooth waterproof and water-resistant speakers. There's even ones that float! Add some more fun to your hot tub experience with great music!
Set of Steps
Nothing is more awkward than trying to get into your hot tub if you don't have it placed in an easily accessible area to get in and out of.
If you're planning on having your hot tub or spa in an open area away from stairs or a desk, consider adding a set of steps to your must-have accessory list for easy and safe entry and exit.
Watson's carries the Sure Step II in various colors to fit the decor preference for any hot tub!
Waterproof Games
Turn family game night up a notch and take it outside and into the hot tub! There are waterproof versions of everything from a deck of cards to Uno Splash to floating checker/chess boards.
Fun for the whole family while also enjoying the benefits of hot tub is a win-win.
Food and Drink Holders
From floating drink holders to attachments you can place on the side of your hot tub, a great accessory to add to your hot tub is food and drink holders.
Whether having a romantic anniversary soak and toast for two or supplying kids with snacks, these allow for less mess and less in and out of the hot tub!
Spa Vacuum
Maybe not the most obvious of hot tub accessories, but one that is extremely useful is the spa vacuum. More often than not, dirt and debris gets into the hot tub, especially on those occasions you forget to put the cover on or when you have kids coming in and out often.
A spa vacuum is an easy and efficient way to clean up leaves, dirt, sand, and other debris quickly so you can move on to relaxing.
Watson's carries a great spa vacuum that is battery-operated and its't a part of the filtration system, allowing for quick and easy clean up.
Extra Cushion
Adding a little extra cushion in the form of a spa pillow or a booster can enhance comfort and relaxation. Spa pillows are specially designed for the water, avoiding mold and mildew and giving you the opportunity to fully lay back and get comfortable. For young kids or shorter adults, a booster may add more comfort and safety as individuals sit to unwind.
For all your hot tub and accessory needs, contact Watson's today! We offer one of the nation's largest selections of hot tubs and can outfit you with all the best accessories for every time of hot tub gathering!