If you're spending a cozy night in, you want to unwind with some popcorn and the cinematic equivalent of popcorn. Something easy and fun that carries you away to a well-deserved mental break. The best movies for a night in are genre movies — rom coms, family movies, and horror are perfect comfort food to enjoy from the comfort of your home.
Home theaters are more popular than ever as families look for a more convenient and affordable alternative to the theater experience. With ticket prices around $12 apiece — plus snacks — regular family trips to the movies can add up. Instead, many families are building home theaters where they can enjoy the big screen experience without the big budget. With that in mind, here are some of the best movies to enjoy in your home theater.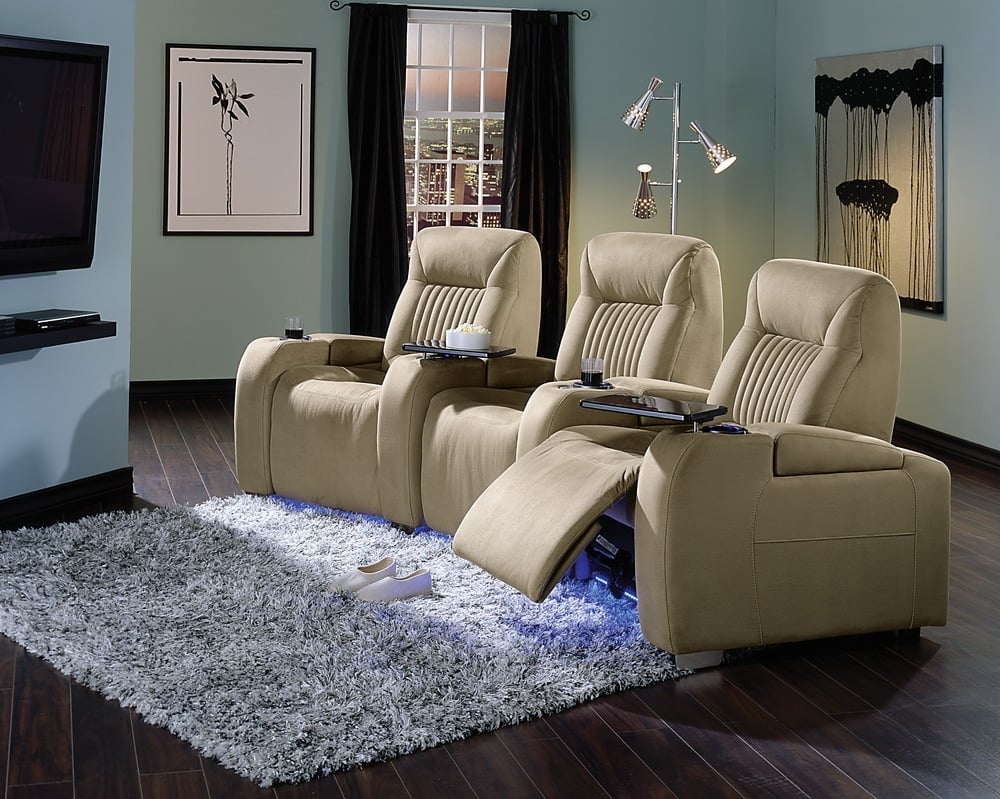 Rom Coms
No one can resist the cheery (sometimes cheesy) appeal of a romantic comedy. This genre is a fan favorite, and while it might have garnered a reputation for being saccharine, silly, and sentimental — that's the point!
For a double dose of laughs and nostalgia, check out the modern classics of the '90s and early-2000s like "Never Been Kissed", "Bridget Jones's Diary," and "Four Weddings and a Funeral." For a more contemporary flavor, check out streaming services for bingeable franchises like "To All The Boys I Love" or "The Kissing Booth."
Turns out that the best date night movies are about — well — dating. Romantic comedies are fun, inspiring, and are responsible for some of the most memorable moments in movie history. From the birthday cake scene in "Sixteen Candles," to the boombox scene in "Say Anything," rom coms have become the impromptu, "let's watch something easy" movie genre for couples. It's an opportunity to sit close, get comfy, and unwind.
Family Movies
Streaming services such as Disney+ are designed for families and offer great viewing that will appeal to everyone in the house. Here you will find animated crowd-pleasers such as "Toy Story," "The Lion King," or the latest Pixar release, "Onward."
But this service also offers the best family movies outside of animation for kids and adults alike. "Star Wars," Marvel movies, and live-action classics like "Escape From Witch Mountain" are all available on the service for families who have watched "Frozen" enough times to quite literally "let it go."
As we all know from hours of streaming, recreating the cinematic experience for your family requires much more than just a great movie. It's about the gluttonous snacks. It's about the comfy chairs. It's about the communal experience. Keep this in mind when crafting a movie night for the family.
Invest in some candy and popcorn. Require phones off like they do in the theater. And complete the screening experience with spacious theater seating that offers enough room for everyone to kick up their feet and enjoy the movie as a family.
Horror
As a popular, enduring genre, horror offers some of the best movies to stream. In fact, there are streaming services solely dedicated to horror films.. While some have sworn off horror movies, they actually offer a scary-good selection. Ranging from gore and monster movies, to psychological and science fiction, horror movies are like a bowl of halloween candy: there is something for everyone.
For a scare that speaks to the times, check out "Get Out" or "Midsommar." And if you like these thoughtful thrillers, reach into the past for titles including "Night of the Living Dead," "Rosemary's Baby," and "Candyman."
Horror movies at home offer a good opportunity to get close after a big scare. Theater seating with lighting is a great way to accentuate the experience and add a pop of ambiance for those looking for a frighteningly immersive experience.
That's a wrap! You've got the movies, you've got the theater setup, and you've got the audience all at home — all that's left is that popcorn smell. Whether you're relaxing with a rom com, spending time together with a family movie, or gasping at a great horror movie, replicating the theater experience comes down to great movies, great atmosphere, and great company.