Whether you're known in your neighborhood for grilling the best ribs on the block, wanting to upgrade your old grill, or you're brand new to the world of outdoor cooking, Watson's has you covered for all of your outdoor BBQ grill accessory needs.
As you prepare your grilling accessories or look for a gift for a grill lover, shop the Watson's selection of grill accessories to get the best price in the USA, guaranteed.
Let's take a look at some of the accessories you'll need to rule the outdoor cooking circuit this year. Our grill accessories make it easy to keep your stainless steel charcoal grill in tip-top condition as you create the best food on a BBQ.
If you're using a charcoal grill, you know that the unique, smoky flavor imparted to your food is far and away from what you'd get with a gas grill. People who have a charcoal BBQ grill out back understand the beauty of outdoor cooking and also understand the special attention that it takes to maintain a BBQ grill.
Here's what you'll need to make sure your BBQ grills are ready to wow the taste buds of everyone who stops by for a burger, hot dog, or beer can chicken sandwich.
Shop Grills & Brick Ovens here.
Shop BBQ Grill Accessories here.
As you search for BBQ grill accessories, you'll find that the options are plentiful - from a new grill brush to materials that protect your stainless steel BBQ grill.
Here are some of the most vital, hassle-free charcoal BBQ grill accessories that you'll need for a successful summer grilling season:
Handle - Is your handle for your grill a little worn? Sprucing up your grill with a new handle can give your back patio area a whole new look. Whether you go with a wooden handle or a stainless steel handle, your grill will get a quick upgrade when you choose to update your handle.
Cover - Keep your charcoal or gas grill protected from the elements. If you store your grill out back, you must use a cover to keep it safe from the weather. If your cover is looking a little worse for the wear, be sure to pick up a new one before summer storms set in.
Grill brush - As you're cooking food on your charcoal or gas grill, you'll want to make sure to clean the grill regularly. Doing so is not only crucial for food safety, but it also improves the taste of your food every time you grill. Even if you have a grill brush from last season, this isn't something that you want to carry over from year to year.
Baking stone - Whether you're grilling pizza, flatbreads, or something else that has a delicious doughy base, a baking stone is a perfect way to take your favorite foods you'd normally cook in the oven out to your patio grill.
No matter what your needs for your grill accessories this summer, Watson's has got you covered - hassle free.
Find all your grilling accessories here.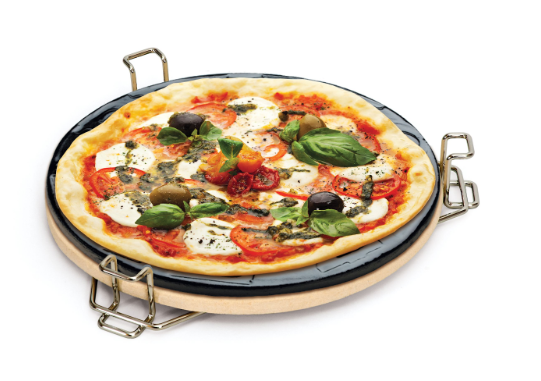 Charcoal Grill Smoker Accessories
If smoking is more up your alley than grilling, you're not alone. Using a smoker to make fantastic BBQ food has taken off in recent years, and having a smoker on the back patio is now the norm for many people. Let's take a look at some of the best accessories that you'll want to make sure you have to get your smoker in full working order this summer.
Spit rod - Whether you're just starting to use a smoker, or last year's spit rod has seen better days, a new spit rod is an excellent way to prep your smoker for pork, beef, chicken, and anything else you'd like to smoke.
Cover - Just like a gas or charcoal grill, it's key to keeping your smoker covered, so you're free from worry about wear and tear caused by summer storms.
Rib rack - Are smoked ribs your favorite? With a rib rack, you can cook ribs the right way on the grill, allowing you to baste and sauce them in place quickly.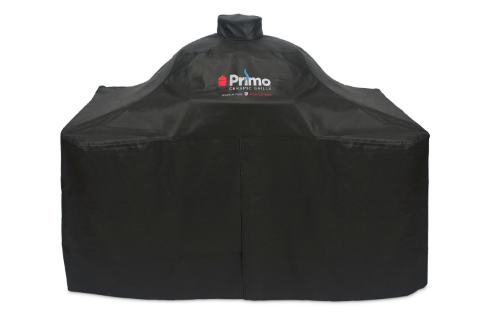 Check Out Our Charcoal Grill Options.
Why Choose Us?
At Watson's, we've been area experts for years when it comes to hassle-free backyard entertaining.
Whether you're breaking out the BBQ grill, loading up the smoker, or just throwing a party, we're here to provide all that you need to make your back patio a relaxing, worry-free oasis. Whether you stop in to see us or order online, we're here to assist with all your outdoor needs.