Craving the finer things, but don't want to give up the comforts of home? Fine dining at home allows you to have your panna cotta and eat it too, and taste all the luxury of five-star dining, without leaving the house or breaking the bank. Cooking from home comes with the satisfaction of crafting a special meal yourself and the pride of sharing your creation with loved ones in person and foodie friends online.
Your kitchen may not be Michelin-rated (yet). But, by spicing up your atmosphere, and perfecting a few signature recipes, you can recreate the fine dining experience with ease.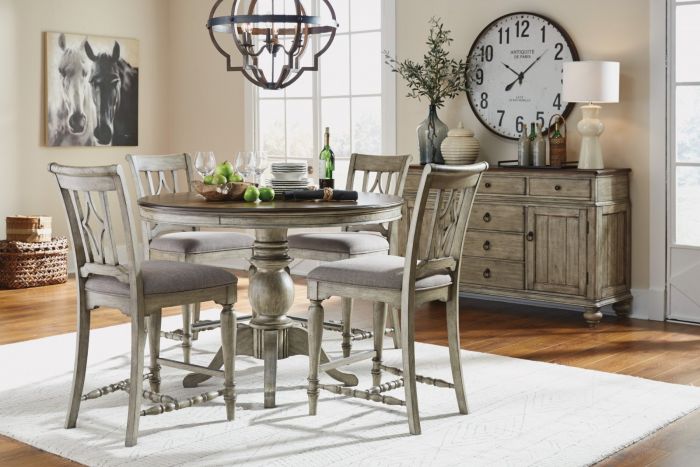 Atmosphere is everything
Dining is a sensory experience. And fine dining offers a unique moment that engages all five senses in the form of not only food but also decor. While restaurant atmosphere might seem difficult to replicate at home, there are several practical steps you can take to elevate the ambiance for at-home hospitality.
Start with the look of the space. If you're expecting to dine at home for the foreseeable future, it might be time to consider a high-end table and chair collection. Depending on the space you're designing, you may choose a rectangular dining set or a round dining set. If you want to create a dining space you'll love, it's worth taking the time to find a furniture collection that fits both the space and your desired style.
Next, consider the feel of your space. Have you ever wondered why your mood is elevated when you're out to dinner? It might be the lights. A study from the National Institute of Mental Health shows that light has a direct impact on mood.
Put simply, lights are essential for establishing atmosphere, so it's worth investing in some high-quality light fixtures and bulbs. Use daylight bulbs for casual occasions or tungsten for a moody orange. After perfecting the look and feel of the space, you will be well on your way to a five-star experience. All that's left is the food, so let's get cooking!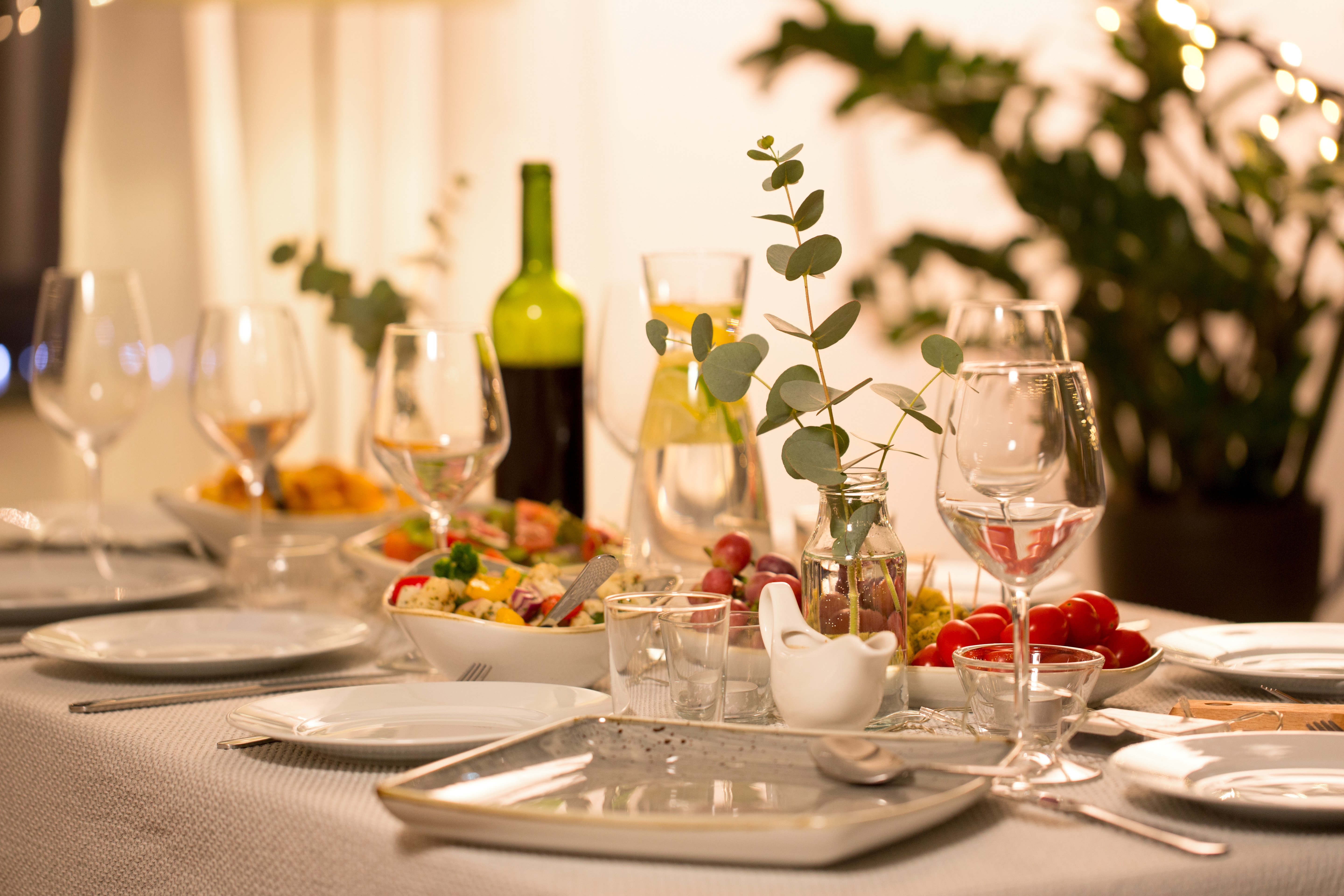 Dishes worthy of a chef's kiss
When you think of fine dining, you probably think of multiple courses and small plates. The small plate trend is present in just about every upscale restaurant — and for good reason. Small plates offer excitement, variety, and great conversation about what to order next.
You can replicate this experience for at-home dinners by serving small portions without the large cost associated with a traditional tasting menu. Assemble your favorite finger foods, appetizers, and desserts on your best plates and course out the meal to replicate the dine-in experience you're craving.
Whether you're creating date night at home or cooking for the family, your five-star dinner isn't complete without a stunning main course. Here are a few of our favorites that are simple, only require few ingredients, and can be made with a single frying pan or skillet.
These delicious recipes for beginners taste like they were made by top chefs:
Pan seared pork chop with sweet/sour peppers
Steak with spicy balsamic glaze
You can treat yourself and your family to a high-end dinner and hold the high price tag. By elevating your dining area with five-star furniture, and complementing the space with review-worthy dishes, you can experience a taste of the world's best kitchens from the comfort of your home.