Spring is the season best known for breathtaking curb appeal, but you can create great curb appeal to last through every season through thoughtful plant planning and some touch-ups and additions here and there.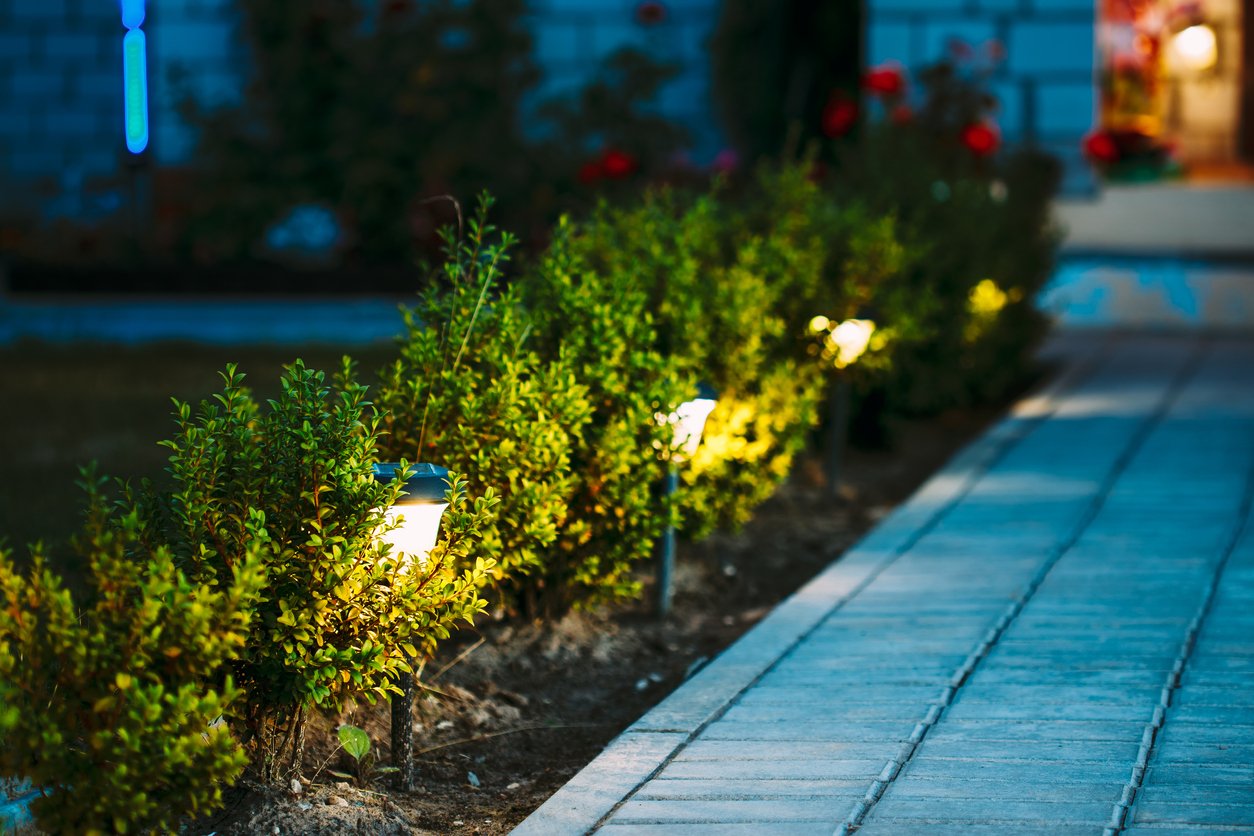 Make your home really stand out with these tips and ideas to create curb appeal to last through every season!
Pick Season-Less Plants
It's easy to get drawn into seasonal plants and flowers that bloom colorful flowers and foliage, but when looking to create curb appeal for the whole year, make sure to include season-less plants dependent on your climate.
Check out this shortlist of options for every season:
Spring - Tulips, daffodil, peony, and pansy
Summer - Daylily, rose, hydrangea, and zinnia
Fall - Mums, pansy, asters, and hardy begonias
Winter - Hollies, firethorn, and chokeberry bushes
You'll want to make sure to know what time of year to plant each of these for their star season, especially considering most everything needs to be planted before the ground freezes.
Looking for a different way to add more color and curb appeal? Add color through planters, containers, and decor. Find colors that complement the exterior of your home and keep it simple. The size and shape can also add curb appeal and make a statement.
If you really want to add some variety in color, you can always go with fake plants and flowers in some places. Just keep in mind that it should be done tastefully and still in-season. For instance, mums in the fall, evergreen or poinsettia in the winter, and so forth.
Tip: Don't forget the mailbox! If you have a freestanding mailbox, consider landscaping around it to add some color and fun to your curb appeal.
Lighting
An often overlooked detail when it comes to curb appeal is your lighting, especially in the winter time when it's dark out earlier.
From path lighting around a driveway or walkway to pendants, sconces, and porch lights, it adds a soft ambient appeal and can also create a sense of security on those darker nights.
Consider stringed lights or hanging lights on a front porch, lanterns framing the garage doors, or inviting path lights up to the house. A fun and interesting use of lighting as well is adding hanging lanterns or lights from a tree in your front yard!
Keep It Tidy
If you're looking to enhance your curb appeal in any season, the easiest way is to keep your exterior tidy.
From spring cleaning and window washing to fall leaf pickup and winter snow removal, a tidy home exterior and landscape adds a lot of curb appeal and eliminates the elements from hiding your beautiful yard and landscaping. This also includes tidying up things like edging and stone work that may have shifted.
Power washing the exterior of your home can brighten it up as well as doing any touch-ups, such as painting, or fixing anything that may have broken.
This also includes mowing. In the summer, adjust your settings to keep your grass longer, making your lawn look more full and lush. In the fall, adjust your settings to keep it shorter to look its best.
Make sure you are also checking your sidewalks, walkways, and driveways for cracks and shifts, especially after the winter. If you do have cracks or need repairs, make sure to get those done quickly before they get worse or someone trips.
Add Some Furniture or Decor
If there is room available on a front porch area, consider adding some outdoor furniture. Great options include a bench with pillows, a small bistro set, or an accent table with Adirondack chairs.
Adding outdoor furniture not only invites others, but also reduces empty-looking space, enhancing your overall curb appeal.
If you don't quite have the space for furniture, think about decor and accents that could be used to enhance your exterior. Wooden ladders, milk cans, crates, wreaths, and many other options are great additions to add some variety to your curb appeal. It may even be as easy as updating your house numbers or adding a fun seasonal sign to your porch or front door.
Looking for more ways to update your curb appeal? Check these ideas out!
Paint your front door a new, bold color
Paint your garage door
Add shutters (on windows or as decor)
Add outdoor rugs or mats for front door
Put up faux stone panels to cover unsightly foundation
Add window boxes
Update your mailbox (paint, change out, etc.)
Update your hardware (door handles, garage door handles, etc.)
Hide trash bins
Add a trellis
From outdoor furniture to decor and accent pieces, Watson's carries a variety of options to update your home's curb appeal for every season.
Contact one of our Watson's experts or visit our website to find the perfect pieces to add to your exterior this fall and beyond!