Forget the days of only being a foot rest, the ottoman has become a designer's go-to for enhancing your living room decor.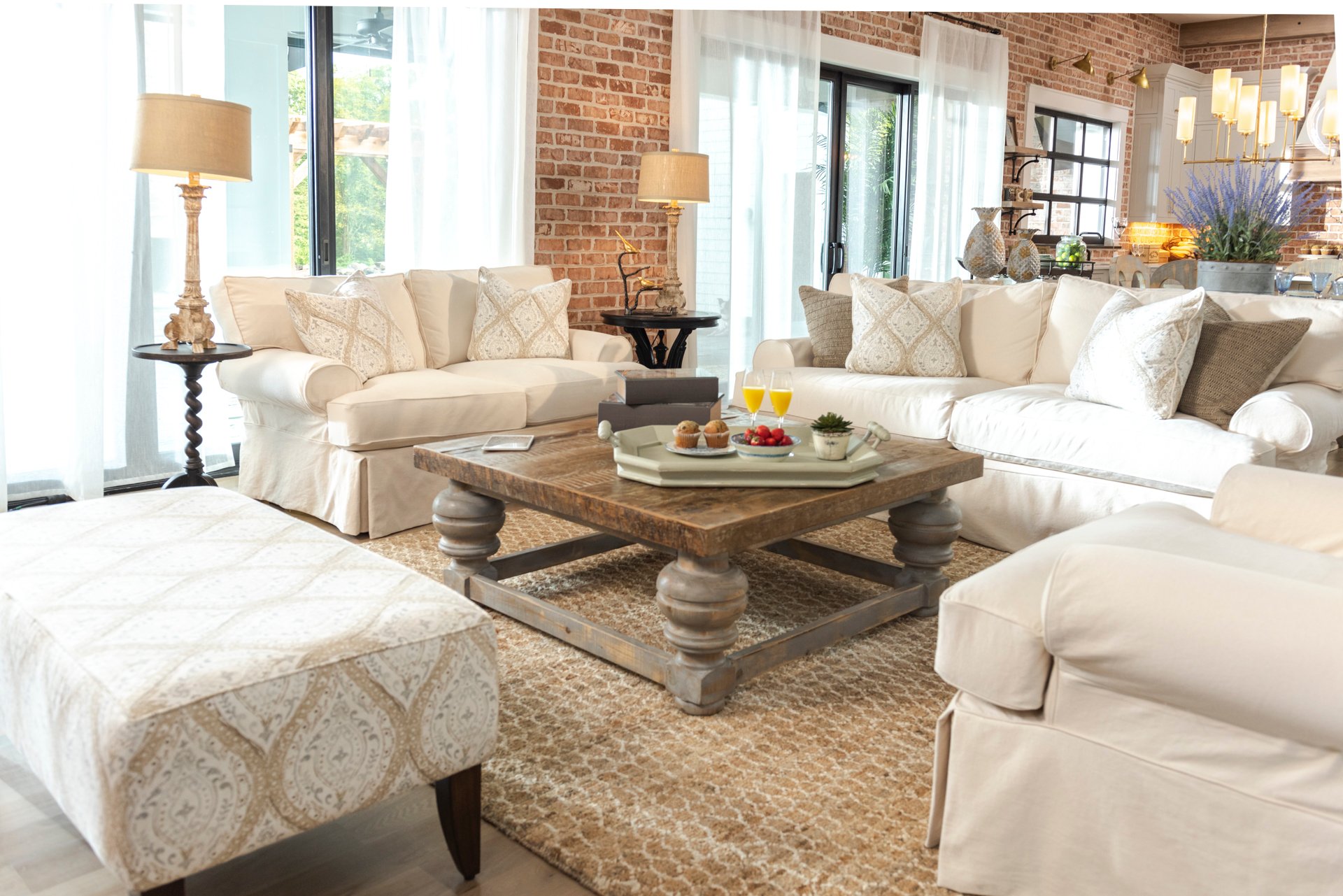 When it comes to adding an ottoman to your living room, look no further than the following design tips to see what will work best for your space and needs.
Identify Size and Shape
Ottomans come in many sizes and shapes. From rectangles and squares to circles, you'll first want to identify the size and shape ottoman that would be a good fit your room. For smaller spaces, consider a square or circle ottoman, which will give you more space to move freely around it.
If you're thinking of using your ottoman in replace of a coffee table, you may opt for a rectangle or square shape. If you're looking to add a little more variety to your room, a circle may be just the addition.
Identify The Purpose
Before looking at ottomans and getting your heart set on one, decide what its purpose is within your living room. Ottomans can be more than just a place to put your feet up, so decide what you want. Ottomans are much more versatile than designs of the past and can include storage, can be used as a coffee table, extra seating, and more.
Storage ottomans are perfect for storing blankets and seasonal items as well as other handy items like remotes, game controllers, kids toys, puzzles, and more.
Some smaller ottomans can be used in replacement of your typical chair in smaller spaces as extra seating for guests (and a footstool when alone).
Rectangular ottomans can also be used as bench seating under a large living room window, maximizing on space without covering up natural lighting.
Looking for a more child-friendly coffee table? Ottomans are a great choice to avoid those risky corners while also providing warmth and child-size seating too!
Cube ottomans are a great option for combining in sets of two or four. You could put four together to create one larger ottoman and then separate for four individual seats or foot rests!
Identify The Material and Decor
We guarantee there's an ottoman to fit any existing living room decor. From patterned or solid fabric options to leather and even wood and metal, when adding an ottoman to your living room, you'll want to consider the type of material to match your decor or complement it.
Tufted ottomans have always been a traditional look, adding both comfort and texture to a space. Leather ottomans are easy to clean and can add a more natural and classic look to a room or fit a contemporary room, depending on the style. Ottomans even come in performance fabric, which can withstand and reduce the everyday wear and tear of household use.
In addition to the material you prefer and the pattern, you may also want to consider the leg height and visibility. Some ottomans have covered legs or sit right on the floors where others have longer, visible legs. It's all style preference, but should be considered, especially when matching the legs of other furniture like coffee tables, sofas, and so forth.
Adding an ottoman can bring a living room together and create a wonderful focal point while also creating more function. From contemporary and classic to farmhouse or French country, Watson's carries a variety of ottomans in every shape, size, fabric, and function to easily complement or enhance you living room decor.
Contact Watson's today to select the perfect ottoman for your living room.