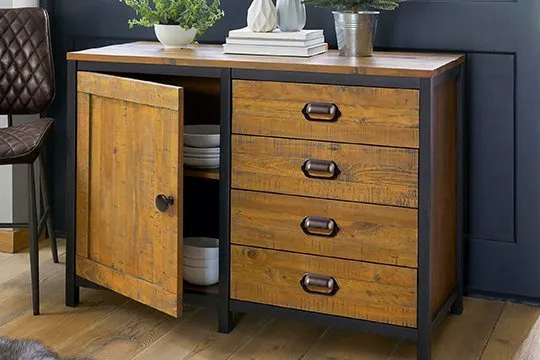 Furniture doesn't have to only look nice. As we're spending more time at home surrounded by family, furniture may be taking on more than their traditional roles. Furniture has become more functional.
Functional furniture can mean different things to different people depending on their needs. Functional furniture may mean durable material for a family with small children or pets, while it could mean multifunctional for those living in smaller spaces.
Regardless of your functional furniture wants and needs, Watson's has a wide selection of budget-friendly furniture to fit any space without sacrificing style and durability.
Checkout some of our favorite functional furniture pieces!
Bookshelves and Hutches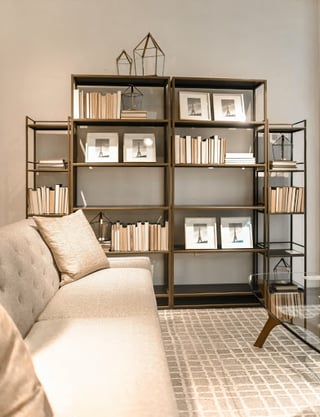 Bookshelves and hutches are the perfect combination of storage and display.
Bookshelves can be used in most rooms of your home, from storing towels and linens in your bathroom to toys and books in bedrooms or using as display shelves in your living or dining room. For small spaces, they can also offer space for storing dishes, decorative pieces, and even greenery.
Hutches are great functional pieces for TV storage and other treasures, such as books, decor, toys, games, and much more. Hutches can be used in bedrooms, living rooms, game rooms, and even your dining room. Take out the TV and consider putting a mirror to use it as a serving and display space. The cabinets in hutches also serve to hide those seasonal or once-in-awhile items throughout the year.
Ottomans and Benches
Ottomans and benches are great functional furniture pieces that are versatile and transitional. They can easily be used not only as decor in almost any room, but ottomans and benches that also include storage can keep a tidy house of seasonal needs like blankets, games, coasters, or other items.
Ottomans are great as foot rests, coffee tables, and extra seating in your living room or bedroom. Benches are a great addition to the front or back entryway, porch, or even the foot of a bed.
Nesting Accent Tables
Wonderful space savers, nesting accent tables are perfect for small spaces to add additional table space when you need it. Even if you don't have a small space, nesting tables are a good idea if you prefer not to have a lot of clutter or prefer a minimalist design approach. Typically, nesting tables come in two or three tables that easily fit together that can then be pulled out and used when needed.
Watson's offers a variety of nesting accent and coffee tables to fit your decor, budget, and save you space.
Sleep Sofas
Not a new functional furniture piece, but one that has certainly stood the test of time is the sleep sofa. For small spaces, such as studio or one-bedroom apartments, a sleep sofa offers guests a place to relax without spending on hotel rooms. It's also a great piece for a game room or basement for extra guests or kid sleepovers.
Unlike sleep sofas of the past, you can now enjoy this functional furniture in multiple sizes, from a loveseat size to your standard size.
Next Level Loveseats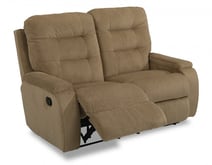 Furniture design has come a long way and now offers more comfort, convenience, and style than ever before. A great example is Watson's entertainment power loveseat. Take family time and comfort to the next level. Equipped with power recline, LED lighting, USB power, cupholders, and more, you're sure to have family members fighting over this special seating. This is a piece that can work great in all size spaces and can be customized to match your decor.
Coffee Tables
A staple of most living rooms, coffee tables have become more versatile offering shelves, drawers, and sometimes both!
While typically used for tabletop decor and of course coffee and drinks, coffee and accent tables can also be used in small spaces as a dining table, homework station for kids, or the setting for game night. Add a few floor cushions for comfortable seating and you've got a cozy spot all ready without all the extra furniture, such as chairs. The cushions can be kept on the couch or other chairs for easy storage or placed underneath.
When considering your functional furniture, it's also important to select a material that will hold up for the potential uses for that piece. Things to consider when selecting material include:
Amount of use.

Is this a piece of furniture you'll be using everyday or is it something that only is used when needed
If you have small children or pets, furniture can get messy quickly. Select a material that is easy to clean.
Your fabric could reflect your environment (hot or cold), your decor, or just your preference. Leather is much easier to clean, but may not be as warm in winter months without some throw blankets. Fabric adds warmth and color to a room and can come in performance fabric, velvet, and more. We even offer

kid proof material

that is odor resistant, liquid and stain resistant, and durable for all those bounces!
Is it time for your furniture to become more functional? Contact us today and talk to one of our experts to select the best functional pieces for your home and space.