Hot tubs are popular additions to homes in Louisville, KY, offering relaxation, therapeutic benefits, and a luxurious experience.
A hot tub, also known as a spa or jacuzzi, is a self-contained unit that is designed for hydrotherapy, relaxation, and socializing. It typically consists of a heated water-filled basin equipped with jets that create massaging effects on the body. Hot tubs are commonly used for therapeutic purposes, stress relief, and leisure activities.
The benefits of hot tubs are numerous. Firstly, they provide physical health benefits such as soothing muscle tension, improving blood circulation, and promoting joint flexibility. The warm water and massage jets help alleviate aches and pains, making hot tubs an ideal solution for individuals with arthritis or sports injuries. Additionally, hot tubs have been shown to improve sleep quality, reduce stress levels, and enhance overall well-being
Whether you're seeking relaxation, hydrotherapy, or a place to gather with friends and family, hot tubs offer a range of benefits for residents in the Louisville, KY area. By exploring the different options and understanding the advantages they provide, readers can make informed decisions when considering hot tubs for their homes.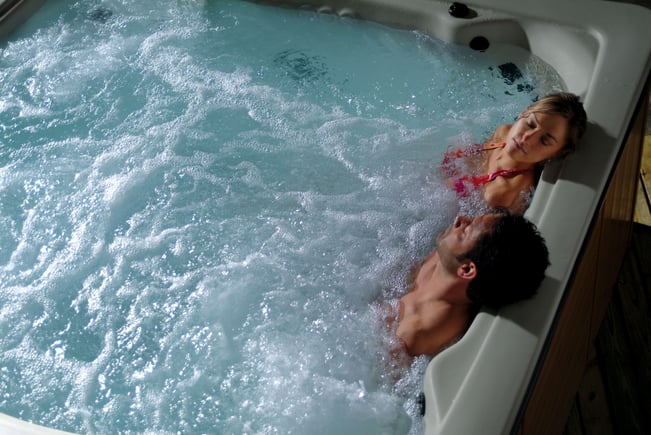 Types of Hot Tubs
When considering hot tubs, there are several types available to cater to different preferences and installation options.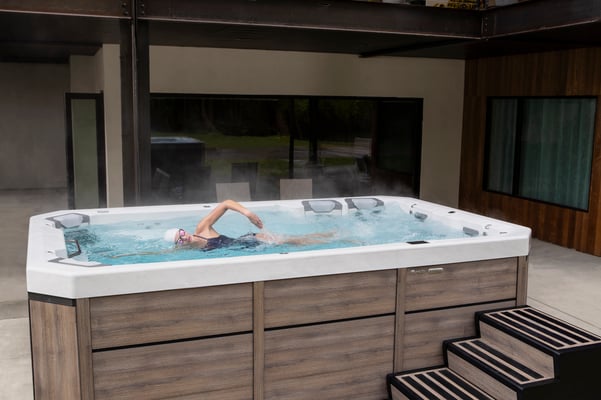 When comparing the benefits of each type of hot tub, it's important to consider factors such as cost of hot tubs, installation requirements, customization options, and personal preferences. Portable hot tubs provide flexibility and convenience while bench and lounge-style hot tubs offer more space for relaxing. Whereas swim spas combine the benefits of hot tubs and swimming pools. Ultimately, the choice of hot tub type will depend on individual needs, budget, and available space.
The Hot Tub Market in Louisville, KY
The hot tub market in Louisville, KY is a thriving industry that caters to the relaxation and wellness needs of the local community. Let's delve into the availability of hot tubs in the area, popular brands in the market, a comparison of prices and features, and the current demand for hot tubs.
Availability of Hot Tubs in the Area
Louisville, KY boasts a range of options when it comes to purchasing hot tubs. Local retailers, specialty stores, and online platforms like Watson's offer a wide selection of hot tub models to suit different budgets and preferences. Prospective buyers can visit showrooms or browse online catalogs to explore the available options.
Popular Brands on the Market
Several well-known brands have a strong presence in the Louisville hot tub market. These brands have established a reputation for quality, durability, and innovation. Some popular brands include Jacuzzi, Sundance Spas, Caldera Spas, and Hot Springs Spas. These brands offer a variety of models with different features and designs.
Prices and Features
The hot tub market in Louisville offers a range of price points to accommodate different budgets. Prices vary depending on the size, features, materials, and brand. It's important for buyers to compare prices and features to ensure they find a hot tub that meets their needs while staying within their budget.
Current Demand for Hot Tubs in Louisville, KY
Hot tubs have gained significant popularity in Louisville, KY, as people recognize the benefits they offer for relaxation, hydrotherapy, and socializing. The current demand for hot tubs remains steady, driven by the desire for personal wellness, stress relief, and creating an oasis of relaxation in the comfort of one's home.
Benefits of Owning a Hot Tub
Owning a hot tub brings a multitude of benefits that positively impact one's life in various ways. This section will explore the benefits of owning a hot tub, including relaxation and stress relief, improved health and wellness, increased social interaction, and enhanced home value.
Relaxation and Stress Relief
Hot tubs provide a serene and soothing environment that promotes relaxation and helps alleviate stress. The warm water, combined with jets that provide hydrotherapy massage, helps to relieve muscle tension, promote blood circulation, and reduce stress and anxiety.
Improved Health and Wellness
Regular use of a hot tub can have positive effects on one's health and well-being. The hydrotherapy and heat can help relieve muscle and joint pain, improve flexibility, and aid in recovery from physical activities. Hot tubs can also assist in improving sleep quality and reducing insomnia.
Increased Social Interaction
Hot tubs create an inviting space for social interaction and bonding with family and friends. They offer an opportunity to spend quality time together, engage in meaningful conversations, and create lasting memories.
Enhanced Home Value
Adding a hot tub to your property can enhance its value and appeal. A well-maintained hot tub is seen as a desirable feature in a home, making it more attractive to potential buyers and increasing its market value.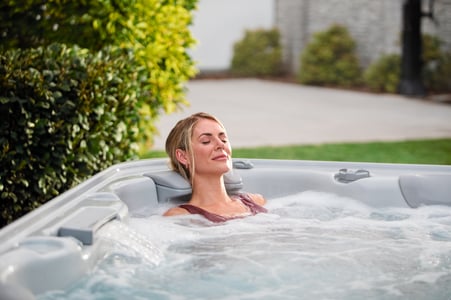 Choosing the Right Hot Tub for You
When choosing the right hot tub for your needs, several factors should be considered to ensure you make an informed decision. This section will explore the key considerations when selecting a hot tub and how to choose one that meets your specific needs.
Size and Capacity
When choosing the right hot tub size, assess the space available in your desired location for the hot tub and consider the number of people who will be using it. Determine whether you need a smaller hot tub for personal use or a larger one for accommodating family and friends.
Energy Efficiency
Look for hot tub models that are energy-efficient to minimize operating costs and reduce environmental impact. Energy-efficient features may include insulation, high-performance pumps, and energy-saving modes.
Maintenance and Upkeep
Consider the maintenance requirements of different hot tub models. Look for features like self-cleaning systems, easy-to-access filters, and water management systems that simplify maintenance tasks.
When choosing a hot tub, it's important to consider your specific needs and preferences. Determine whether you prefer a plug and play hot tub, which can be easily installed without the need for complex wiring or a 210V hot tub that requires professional electrical installation.
By carefully evaluating the size, energy efficiency, and maintenance requirements of hot tub models, you can select the one that best fits your lifestyle and preferences. Additionally, consulting with a reputable hot tub dealer can provide valuable insights and guidance in choosing the right hot tub for you.
Popular Hot Tub Brands and Models in Louisville
There are many popular hot tub brands and models available in Louisville. Here are a few of the most popular brands:
Bullfrog Spas
Bullfrog Spas are known for their high-quality construction and luxurious features. Some of the most popular Bullfrog Spas models include the Oasis, the Escape, and the Sundance.
Catalina Spas
Catalina Spas are known for their stylish design and affordable price. Some of the most popular Catalina Spas models include the Catalina, the Malibu, and the Valencia.
Fantasy Spas
Fantasy Spas are known for their innovative features and comfortable seating. Some of the most popular Fantasy Spas models include the Euphoria, the Serenity, and the Tranquility.
Hudson Spas
Hudson Spas are known for their durable construction and long-lasting warranty. Some of the most popular Hudson Spas models include the Escape, the Journey, and the Odyssey.
Innova Spas
InnovaSpa are known for their energy-efficient design and advanced technology. Some of the most popular Innova Spas models include the Aspire, the Inspire, and the Energize.
Signature Spas
Signature Spas are known for their custom-built hot tubs that are designed to meet the specific needs of each customer. Some of the most popular Signature Spas models include the Serenity, the Tranquility, and the Oasis.
Viking Spas
Viking Spas are known for their powerful jets and comfortable seating. Some of the most popular Viking Spas models include the Valhalla, the Valkyrie, and the Odyssey.
Top Hot Tub Retailers in Louisville, KY
Watson's of Louisville
Watson's of Louisville is a family-owned and operated business that has been selling hot tubs for over 20 years. We offer a wide variety of hot tub brands and models to choose from and have a team of experienced professionals who can help you choose the right hot tub for your needs.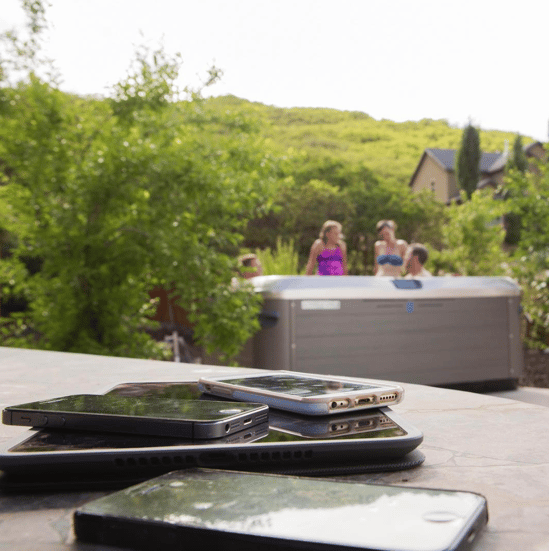 Conclusion
There are many great hot tub brands and models available in Louisville. With so many options to choose from, you're sure to find the perfect hot tub for your needs. And with so many experienced retailers in the area, you can be sure to get the help you need to choose the right hot tub and get it installed properly.
If you're interested in finding a new hot tub, Watson's has everything you need.
When you shop with us, you'll find an amazing selection and personalized service, along with the guaranteed lowest prices in the USA. We have a wide variety of hot tubs from the leading brands along with tons of spa supplies to make your spa stand out. Shop online or stop by your nearest Watson's location today.