When you think of motion furniture, you may first think of your Grandpa's recliner or maybe your Grandma's rocking chair. But motion furniture has come a long way from pull handle recliners that felt more like catapults.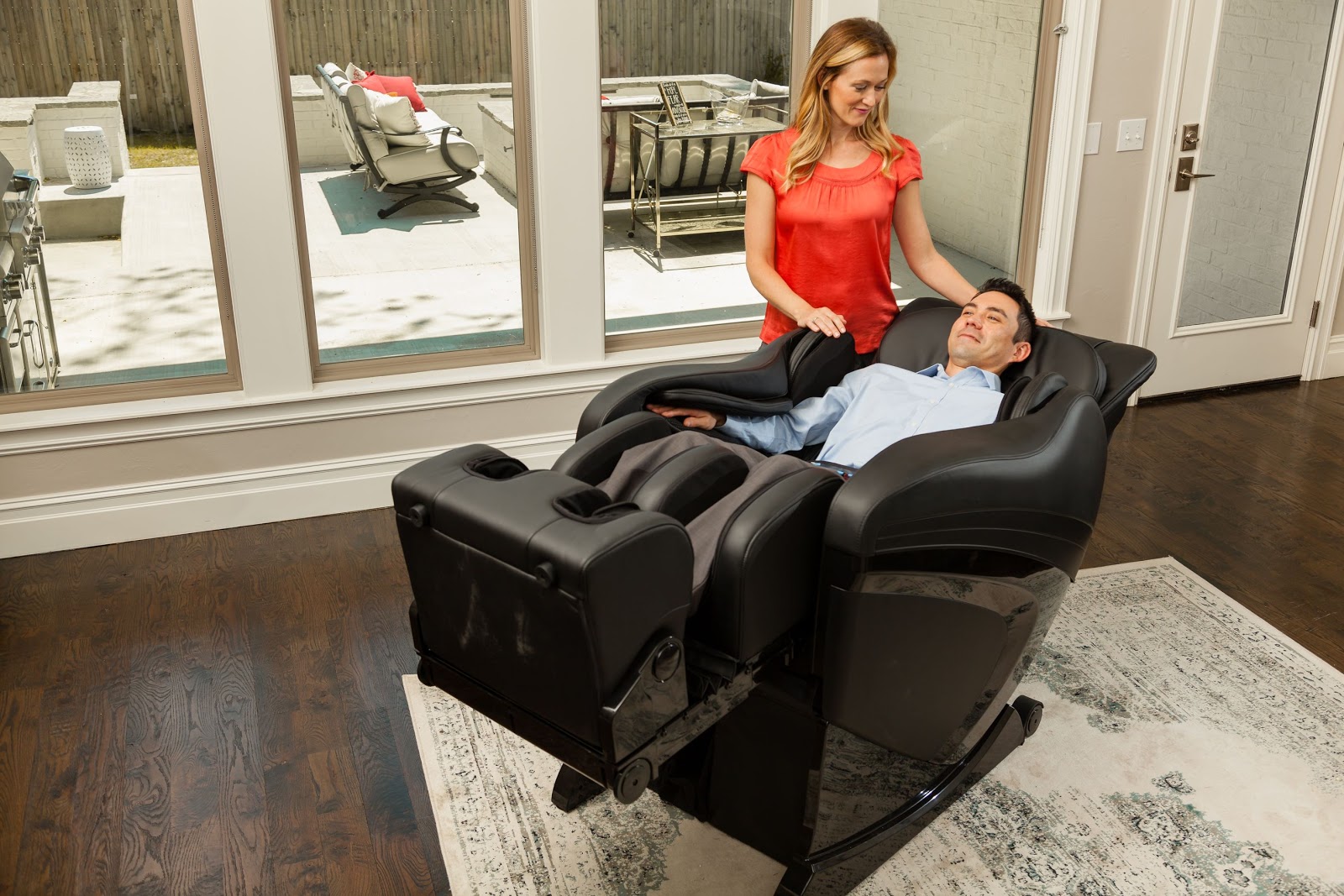 In fact, motion furniture is becoming more and more popular because of the winning combination of function and design aesthetics.
But before we get into why motion furniture has become so popular, let's define what motion furniture actually is. Motion furniture contains mechanisms that can perform a specific movement, whether that be reclining, massaging, or lifting.
So how did this previously clunky and bulky furniture come to be a popular furniture selection? Let's take a look!
Versatile Design
Gone are the days of bulky motion furniture that was restricted to basements and out-of-sight rooms for guests.
Motion furniture has been on the receiving end of some luxury upgrades. What once was very limited, the material available now for motion furniture is almost endless. Now that motion furniture can actually match or complement the rest of the furniture it's become a more popular option because it has all the extras without the previous eye-sore.
While some selections of motion furniture are still a bit bulkier than other options, there are many more slimline options that are available and less telling of being motion furniture.
Because of the extensive design, material, and color options now available, motion furniture has become a popular option in almost every room of the home, from living rooms and home theaters to bedrooms, basements, and offices.
Complete Comfort
The biggest reason motion furniture has become so popular is it's undeniable comfort. As we spend more time at home, comfort becomes a priority. The functions and amount of time spent in say a living room have changed over the decades (and more recently). No longer are the days of a sitting room with uncomfortable but elegant furniture.
People want comfort; and motion furniture goes above and beyond in that category. Motion furniture overall is more comfortable and supportive than your typical sofa, couch, or loveseat. In addition, being able to put your legs up, head back, and even get a massage puts motion furniture at the top of many peoples list for preferred furniture.
And because of the above stated upgrades and variety in designs, people don't have to sacrifice comfort or design with motion furniture.
Entertaining
Motion furniture has become very popular as seating options for home entertainment. From in-home theaters to game and rec rooms, motion furniture can fit any style room while providing additional amenities like cup holders and trays, USB charging ports, LED lights, and extra storage.
No one wants to watch a movie, the big game, or an awards show in an uncomfortable seat with nowhere to put their drinks and snacks. Motion furniture allows comfort with all the extras to create fun, memorable evenings with family and friends.
Health Support
Motion furniture has become popular for more than your typical uses as well. It's become a first choice for the elderly as well as those in physical therapy or needing extra support.
Lift chairs have become much more common in homes for those in the aging process to avoid uncomfortable landings and difficult standings. Lift chairs also assist to avoid falls with just the push of a button.
Reclining furniture can improve circulation, reduce back pain, and relieve stress. If you're sitting at a desk all day or having to stand all day, motion furniture can help you take the load off literally through reclining and relaxation.
Motion furniture has also been found to help people breathe easier. For those who can't always get a restful night lying flat in their bed, a reclining chair or sofa is the next best option, which can reduce snoring, heartburn, acid reflux, and help you get a better nights sleep.
DesignTip: A massage chair is a great addition to any home, but especially if you have an in-home gym. What would feel better after a hard workout than a soothing muscle massage? Maybe a dip in a hot tub or spa, but a massage chair is just as good!
Better Mechanics
The exterior isn't the only part of motion furniture that's allowed it to become a first choice for furniture buyers. The mechanics have evolved immensely making motion furniture virtually silent while still providing all the functions. No more pulling, pushing, and loud, noisy mechanics, letting everyone in house know you've just sat down.
If you're ready to experience the best combination of furniture for both function and style, contact Watson's to talk with one of our experts. We'll help you select the best motion furniture for your rooms, purpose, and budget.