Our Hot Spring spas specialize in hydrotherapy and massage features. Some of these features include jets that are rotating and directional to give the ultimate leisurely and relaxing experience. Massage the stress of the day away and refresh your skin with our up-to-date spa technology.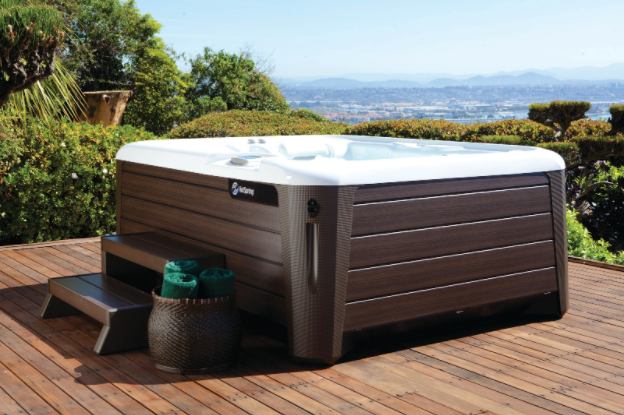 Hot Spring Spas Cost
The price of a hot tub depends on the size, features, engineering, quality, and design. These prices can range anywhere from $6,000 to $15,000. This depends on if it is above ground or in-ground spa, saltwater or freshwater, big or small, and has high power or low power jets. The quality of the hot tub, as well as the design, additional features, comfort level, and the amount of jets, are all factors that affect the price. This means that a luxury 2 person hot tub with special features can cost the same amount as a basic 6 person one.
A 2-3 person hot tub is considered small. These are usually less expensive hot tubs and are typically around six by six feet. Hot tubs that seat 4-5 people are often seen as mid-size and are considered popular and luxurious hot tubs. The Hot Spring Aria Spa is known for its exceptional quality and value. This is a popular spa model that seats up to five adults comfortably while a large hot tub that is around eight by eight feet holds 5-6 people.