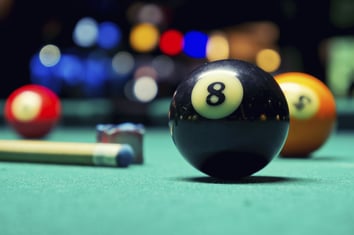 One of the most popular question we get in our Games & Rec department: "How much is a pool table?"
The price can vary greatly, depending on the type of material used, the size of the table and most importantly the quality of the pool table.
Following these steps you can understand how much you should pay for a billiards table.
Watson's carries one of the largest selections of pool tables in the nation, including top brands like American Heritage, Brunswick and Plank & Hide. Browse now.
Billiards Table Price Guide
The main factors that affect the price of a billiards table include:
Quality of wood and other materials
Slate thickness and number of slate pieces
Grade of felt material used on the table (billiards tables are typically faster)
If you are looking for a table that will last for decades, go with real solid wood. Some tables are synthesized wood and do not last as long.
Check out each manufacturer before you purchase to make sure you are getting good solid wood construction.
You may find some toy or mini tables under the $1,000 price range. Those are meant to last only 3-5 years and use synthesized wood and thin slate materials.
These tables are not designed for serious users and work best in a child's playroom.
Basic Family Billiards Tables cost between $1,200 – $2,000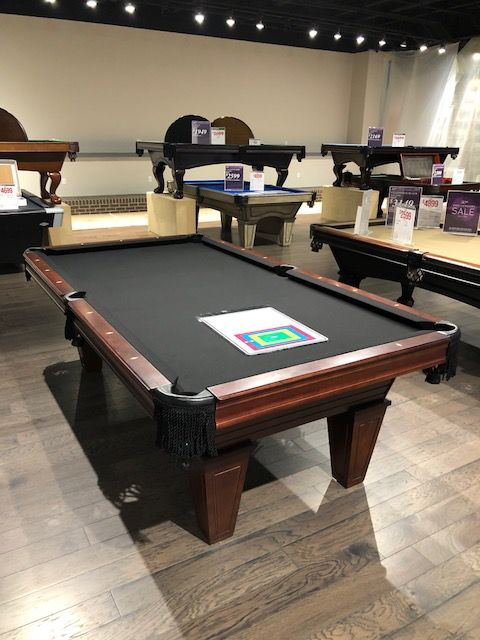 If you are looking for a simple table for your family or occasional games with a few friends, you could start with a basic model. This is common in homes for recreational use.
This table can last at least 10 years with proper care. After 10 years, you will likely need to have the felt and bumpers replaced.
When purchasing this type of table keep an eye out for the type of materials used in the table. Ask about the sourcing of the wood, and avoid manufacturers that use low-quality materials.
Mid-Range Tables: $2,100 – $3,500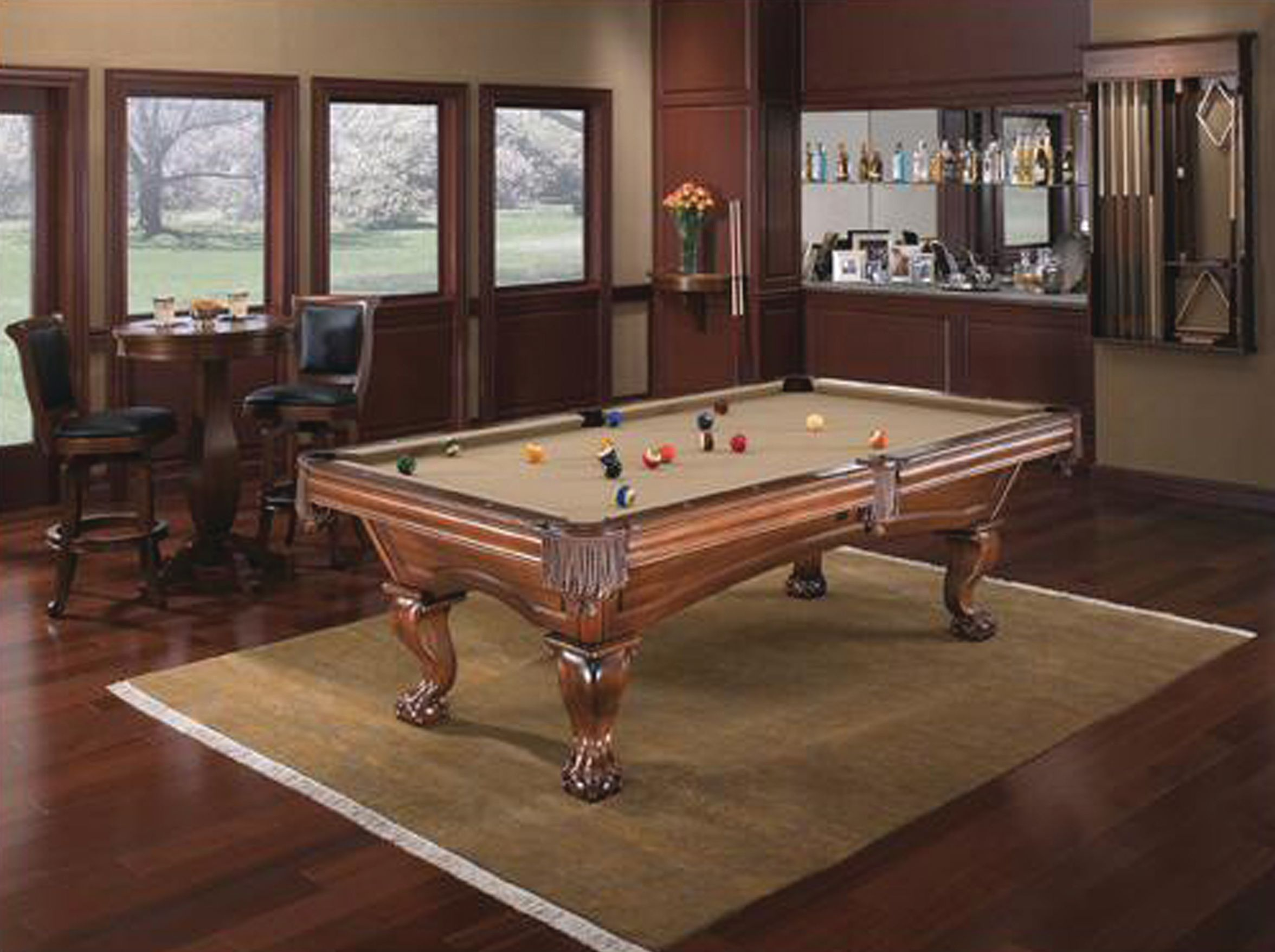 If you are a more serious player or plan to be, consider investing in a table in the $2,100-$3,500 mid range category.
Many models are fully customizable and offer over 20 fabric options. Typically they are made from high-quality materials and have the strongest foundation possible.
This allows the heavyweight of the slate to be evenly distributed to the floor.
In the Mid-Range category you can find a nice selection of tables that have hardwood railings, K66 natural tournament cushions, geared toward responsive and accurate play as well as 100% accurate rebound play. Many people consider these mid-range tables an investment for lifetime. With attention to care of the table it is also a table that can be passed down to family members.
Custom or Heirloom Tables: $3,500 – $15,000
Custom or Heirloom tables are for the more discerning Billiards players. You will find only the best of the best tables in this category. You will see only finest selected materials and designs that add to the price tag.
While these tables are more expensive they are often made from rare or imported woods and may be bedecked with semi-precious stones throughout the table or have pearlized rails. The construction of these tables is also second to none. They are assembled using high-torque bolted construction, and state-of-the-art heavy gauge steel fastening systems for rock solid performance. If you are looking to make a statement Custom or Heirloom tables will do just that.
If you are looking to go beyond this consider an aged antique table, which can range from $10,000 - $15,000. Most collectors consider these lifetime pieces to be enjoyed for many years and generations to come.