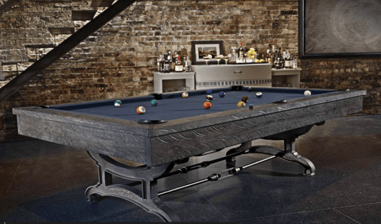 The American pool table was born right here in Cincinnati, Ohio.
John M. Brunswick, who is widely credited as the father of billiard tables, moved to the United States from Switzerland when he was only 14.
He landed in New York in 1834 with little to his name. He made money as an apprentice carriage maker, mastering the trade of carriage trimming.
Then he moved to Cincinnati with his wife in 1845 and opened the Cincinnati Carriage Making Company. It started with carriages, then quickly expanded to offer cabinets, tables and chairs.
"If it is wood, we can make it, and we can make it better than anyone else can," Brunswick said.
Shop Brunswick pool tables now.
A 'pigeonhole table'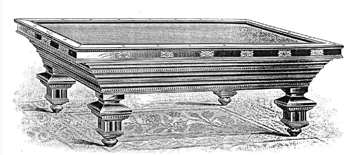 Shortly after, Brunswick attended a dinner party where he was shown a billiard table imported from England — and he was immediately fascinated by the craftsmanship.
"He literally started with nothing, but he saw the value and said: This will be an industry or product that eventually will catch on in America," said Brunswick historian Joe Newell.
Brunswick hired a cabinet maker to help him finish a wooden frame, then he furnished the pockets and bedclothes himself. His wife made the cushions out of salvaged cloth.
Brunswick set the table up in a cafe he owned — and it was a hit.
A Cincinnati man who played it asked for one for himself. Word-of-mouth began spreading, and within two years, Brunswick was shipping them across the U.S.
American billiards take off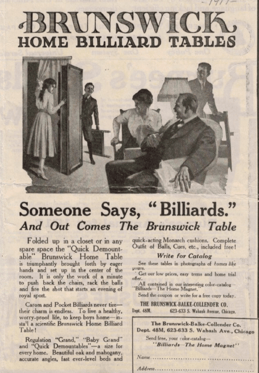 Brunswick Billiards went onto become the largest billiards equipment operation in the world.
Brunswick, who had seven children, stayed in Cincinnati until his death. He died suddenly of heart disease in his Walnut Hills home in 1886.
"Mr. Brunswick lived a life of honesty and industry, and his successful career is remarkable in the face of so many adversities," the 1886 newspaper article of his death said.
The building that housed the longtime Brunswick headquarters still exists on Sixth Street in Downtown Cincinnati. It is now the Brunswick Commerce Lofts.
Shop Brunswick pool tables now.