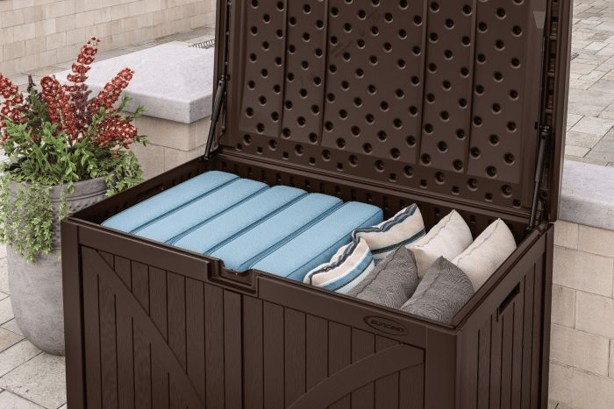 After you enjoy months of relaxation on your deck, or entertaining with an outdoor BBQ, it's important to store your outdoor furniture properly.
Even though many patio products are meant to stay outside, harsh winter weather or improper storage can leave your outdoor furniture damaged.
A few simple steps -- and a high quality patio furniture cover -- can extend the lifespan of your outdoor investment.
When next spring and summer come around, you'll be glad you did.Taking the time to store these pieces will allow you to enjoy your outdoor furniture for years.
There are different types of patio furniture, therefore there are different ways to store it.
Always follow manufacturer instructions on how to safely clean your furniture. Below are some general guidelines.
Shop all Outdoor Furniture Care here.
Clean your Furniture
Before storing these pieces, it is important to clean them. Getting rid of any dirt or food will prevent your piece from rusting, mold, and mildew. Whether your furniture is made of plastic, wicker, wood, or metal, it is important to clean it before storing it.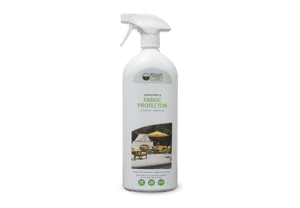 Shop outdoor furniture cleaners here:
Don't let your Wood Furniture Wear Away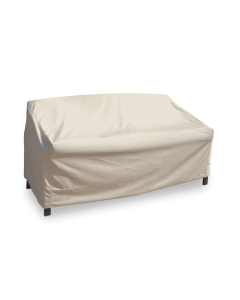 Restoring your wood furniture before storing them is important. Wash it and give it a fresh coat of paint. Make sure that you let the furniture fully dry because wood can crack when moisture freezes inside of it. You can protect your wood furniture from moisture by using a protective sealant. Finally, make sure you cover it with a proper cover.
The key is to look for breathable or water-resistant covers. Breathable covers have vents built into them to allow air to circulate. That means any trapped moisture or condensation can evaporate quickly.
Shop outdoor furniture covers here:
Plastic Furniture Preparation
Before storing plastic furniture, it is important to thoroughly clean them with detergent and water. If exposed to freezing winter weather, plastic furniture will become frail and crack. It is important to bring these pieces inside or store them in a shed to protect them from snow and harsh winter weather.
Preserve Metal Furniture
Frigid rain, hail, sleet, and snow will cause metal furniture to rust. Rust causes metal furniture to weaken and breaks quicker. Search your metal pieces for rust spots before storing it. The next step is treating the rust spots with a rust-neutralizing primer. Applying a coat of automotive wax will preserve your metal outdoor furniture for even longer.
Wicker Furniture
Get rid of any mildew with a bleach and water solution. Rinse off the piece with a fine spray. Let it dry completely. Painting it with spray paint and applying a moisture repellent will promote a long life span. Keeping the feet on top of blocks and off the floor will ensure that no unwanted moisture reaches it.
Keep your Cushions Cozy
When your cushion fabrics freeze and thaw in the winter, it damages them. Mold and mildew may start to grow inside of the cushions if you leave them out in the rain and snow.
To prevent this from occurring, clean your cushions by vacuuming them and washing them with bleach, water, and detergent. Let them air dry fully before storing them. Sheds, storage boxes, or inside the house are great places to keep cushions during harsh weather.
If there is a possibility for rodents to get in the place you are storing your items, wrapping the cushions and leaving traps will help preserve your cushions.
Read more Outdoor Furniture care tips here.