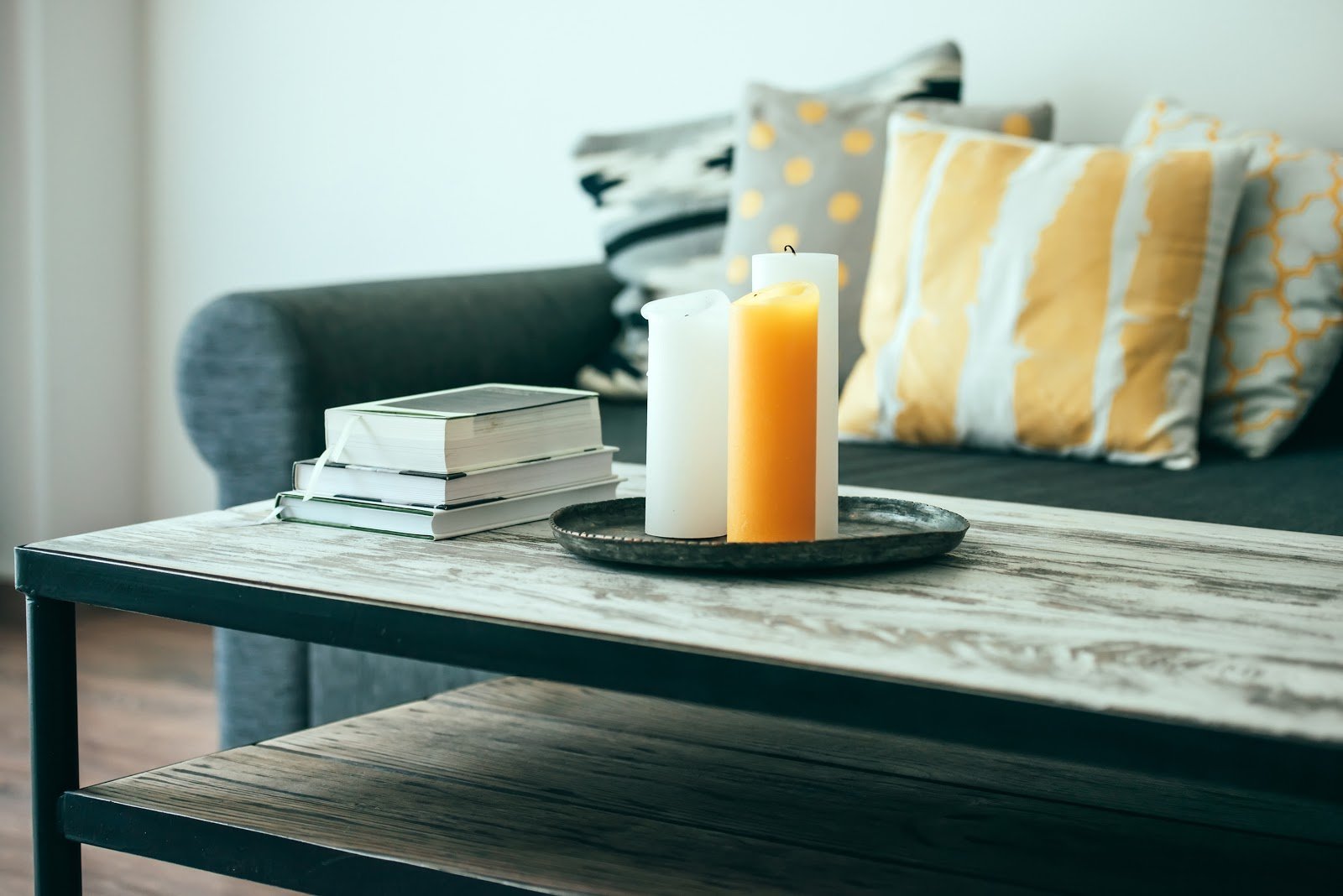 Coffee tables should be a perfect package of function and style.
These tables serve a wide range of functions in homes from a space to place drinks, electronics, books, and decorative pieces.
Because the coffee table is often a focal point in your room, it's also an opportunity to add interest and depth to your living space.
Shop all accent tables now at the guaranteed lowest price in the USA.
Below, our designers share the basic rules of design and ideas for how to stage your coffee table.
The Rule of Three
A common design guideline is to follow the Rule of Three.
The idea is that items should be arranged in odd numbers to be more visually appealing. It's not a hard and fast rule, and it can easily be expanded to groupings of 5 or 7 objects as well.
When you consider accessories -- whether it's a group of three vases, a stack of books or picture frames -- err on choosing three items at a time.
It will help you find balance on top of that coffee table.
Group Objects
The items on your coffee table or any display can be identical but do not need to be. Grouping similar pieces together is a tried-and-true way to bring balance and a common theme.
This can come to life in different ways, while still keeping that Rule of 3 in mind. For example:
Three candles or succulent plants
Three stacked books or magazine
Three glasses bottles or vases that are similar in color, but different shapes and sizes
A wooden tray with 3 of your favorite display pieces
Grouping decorations together means that they represent one single piece. This means that multiple objects can be used as one coherent design.
Play With Verticality
Using objects with varying heights keeps the eye moving to create more visual appeal.
The eyes should dance from one piece to another if good design is implemented. Your decorations should rarely be stuck at one level.
Mixing Shapes
Displaying an assortment of shapes on a coffee table is a great way to enhance the interest in design.
You can even use items as simple as a rectangular book with a round candle and a square decorative box.
Mixing different shapes on your coffee table is perfect for adding extra depth to your decorations.
Use Objects of Interest
Most important: Pick items that are beautiful, meaningful or conversation starters.
There is no better way to spotlight your precious pieces than in the middle of the room, where they will receive the attention that they truly deserve.
Family heirlooms and splurged pieces of art from traveling expeditions don't need to be relegated to the closet or basement storage.
Still have questions when it comes to styling your coffee table? Visit one of the many in-store Watson's locations today to browse different coffee tables in wonderful styles and finishes.