Designing for small spaces can be a challenge, but it's certainly not impossible! When designing for smaller spaces, whether an apartment, a home, or a specific room, it's important to be intentional with your furniture and decor pieces.
If you've got a small space, home, or apartment that you're stuck figuring out how to design, keep reading for tips and ideas to make your room shine with function and purpose!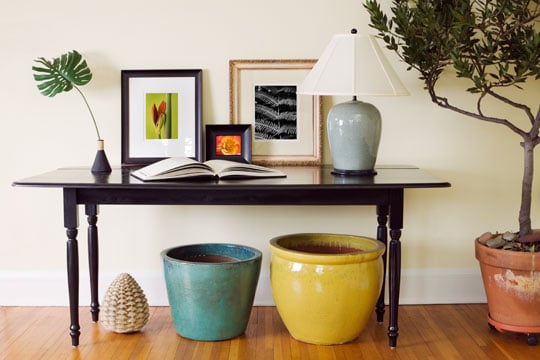 Design Tips for Small Spaces
Think Vertical
When space is limited, especially floor space, it's important to think vertical when designing. What can you put on the walls that won't take floor space? Here's some quick ideas:
Floating shelves
Mounted TV
Hanging pots and pans in the kitchen
Adding hooks for extra storage (in any room)
Pegboard
Wall sconces instead of tables and lamps
Open Furniture
What do we mean by this? Select furniture where the legs are exposed, meaning they aren't covered or solid. For instance, coffee tables like this Aperture Cocktail table or this Ashbourne Cocktail table make great additions to keep a sense of openness in your room.
Being able to see through the open furniture gives the illusion of more space instead of feeling constricted or closed off. Consider this when selecting larger pieces of furniture like tables and seating arrangements.
Less is More
When designing a small space, the more items you put into the room, the more cluttered it will look. Rather than many small items, select one large item to work around first.
For a living room, consider your seating and opt for one sofa or loveseat, one accent table, and one large piece of artwork. An area rug is also a great way to spruce up any room and add texture and color without taking up space.
Add Multifunctional Furniture
Multifunctional furniture is the perfect addition to any small space, allowing you to use what you need when you need it without taking up precious space. Multifunctional pieces of furniture include ottomans, benches, and even buffets and side boards.
Ottomans and benches can be used as additional seating, footrests, coffee or accent tables and can easily be moved from room to room for where and when you need it. They are also great to add under windows to maximize the space without covering precious natural light.
Buffet and Side Boards
While many people think about the living room when adding in accent pieces, the dining room can get overlooked. Buffets and side boards are simple ways to add storage and style to your dining room, but also other rooms.
While typically used for dish and serve ware storage, you don't have to limit yourself to those items or even your dining room or kitchen. While they offer storage space, they also allow you to spruce up your room with decor on the tabletop and with a slimmer profile.
Keep Your Palette Neutral
A neutral color palette will also help brighten your room and make it appear larger, especially if you don't have a lot of natural light. Too many colors can make it feel small. The benefits of using neutral colors means you can also change out decor with colors and textures more easily. Think about neutral walls and furniture and add pops of color with area rugs, pillows, blankets, artwork, and other small decor.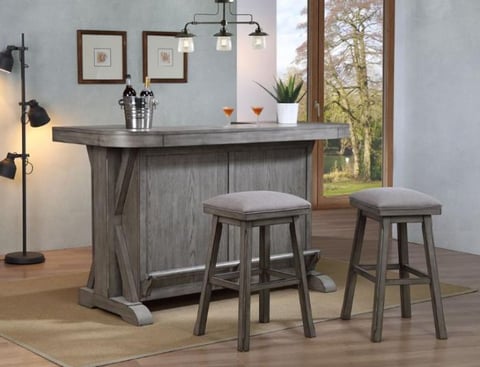 Additional Tips for Small Space Design
Here are some additional design tips you can implement to maximize your small space:
Add a mirror. This will reflect light and make a room feel larger.
Add storage where you can.
Keep high traffic areas clutter-free. Less items in your most used rooms like the living room and kitchen.
Add a

bookshelf

to maximize storage.
Make sure every piece has a purpose.
Consider downsizing furniture if it's too large or not used (love seat instead of sofa for example).
Use

slimline furniture

.
Watson's carries the largest selection of indoor furniture for every size space, big or small. Stop into any of Watson's nine superstore locations to find the perfect pieces to add to your room to maximize space without compromising style or comfort.