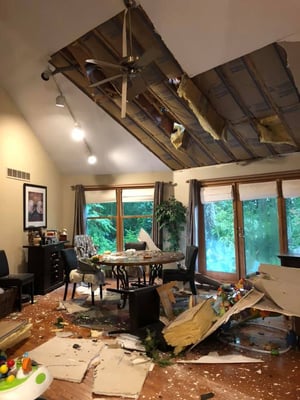 Amy and Pete Scalia had just finished eating dinner with their kids when the tree fell.
It toppled over in the storm, landing on the roof and crashing onto the dining room table where their family had been sitting just moments before.
Their daughters were covered in debris, and their living room, dining room and kitchen were destroyed.
"All 5 of us somehow made it safely, which is the most important part," Amy Scalia said.
"But the most difficult part of it was not only being out of our home and rebuilding our home, but filling it with things that made it feel like home again."
They customized their furniture
They spent more than 6 months living in a hotel.
When construction began winding down, the Scalias decided to start their shopping at Watson's.
"We knew they had this huge brand-new showroom with everything we could possibly need for the home," Scalia said.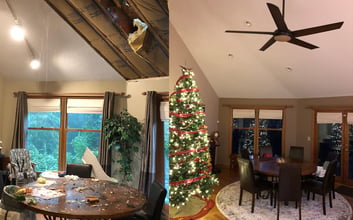 They worked with a designer, who asked what spaces they needed to furnish, how they planned to use their room and about their personal state.
The designer helped them narrow their choices, customizing the order to fit the layout of the room and changing the fabric — free changes with the Watson's customization program.
'
'Home again'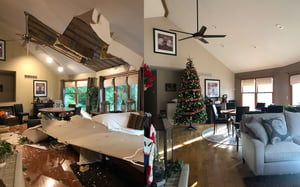 The Scalias moved back into their home in December 2019.
Watson's delivered their brand-new sofas, chairs, side tables and rugs that same day.
"We now have the most perfect furniture in every single room of our home, and it is an absolute dream come true," she said.
"It would have not been possible without Watson's, their incredible staff, their attention to detail, making sure that every single piece was perfect.
"Thank you, thank you, thank you to Watson's for the incredible work you did to make this home again."
Book a free design consultation, in your own home or in our showroom, with a member of our design team.