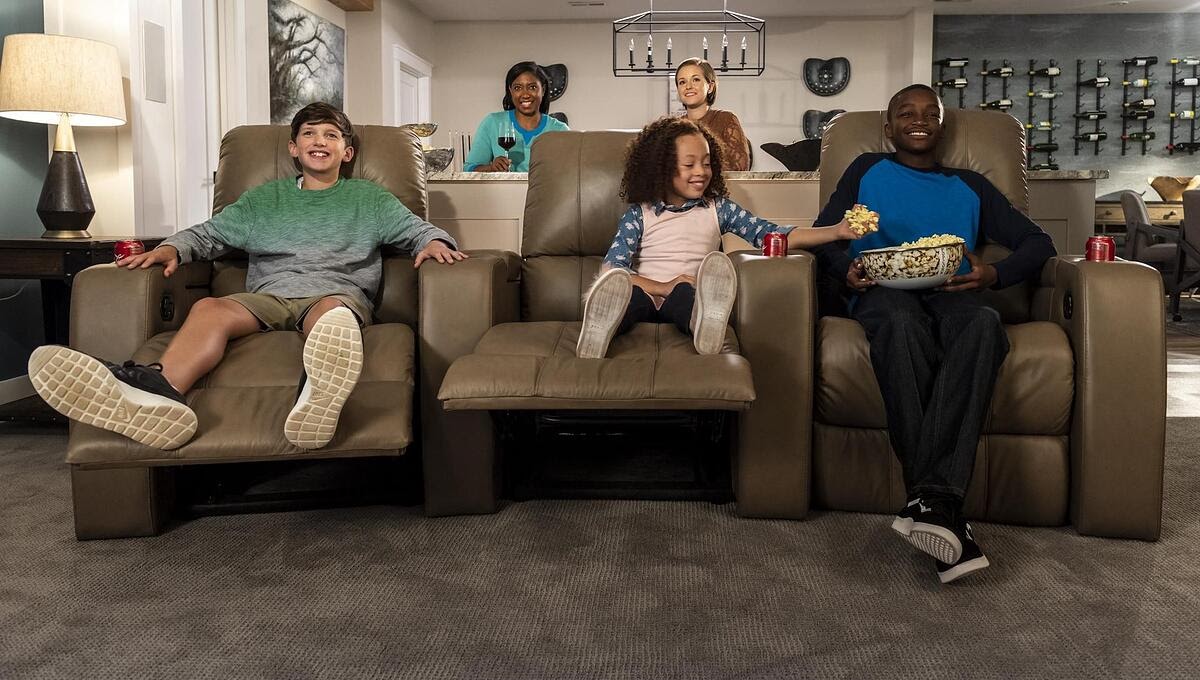 There's something magical about a new school year.
A fresh start. Planning your first day of school outfit. Meeting your new teachers.
Whether your kiddo is heading to school soon, or you're just feeling nostalgic, there's no better way to get into the school mindset than a movie marathon.
Below, we've rounded up some of the best school-centric movies that are solid entertainment for adults and kids alike. (No cartoons for the parents' sake, and all PG or PG-13 rated choices for the kids.)
Now all you have to do is choose your lineup, have a seat, and check out these favorites to enjoy.
11 Best School or Back-to-School Themed Movies
Grease (1978): This classic musical follows the summer romance between Danny and Sandy as they head into their senior year of high school.
Breakfast Club (1985): Throw it back to this 1980's classic, where five teenagers from different cliques end up in all-day detention together on a Saturday.
Ferris Bueller's Day Off (1986): OK, so this film is about a high school senior doing everything he can to not be at school — but this John Huges classic starring Matthew Broderick is a must watch.
Billy Madison (1995): Relive Adam Sandler in all his 1990s glory as he plays Billy, a dimwitted and spoiled heir who must complete all 12 grades of school.
Clueless (1995): This coming-of-age teen comedy is complete with learning to drive, a makeover of the new girl in school and playing matchmaker to the teachers.
School of Rock (2003): Watch Jack Black takeover as a substitute teacher and form a band with his fifth graders. It will have you and the kids searching for the nearest battle of the bands.
Mean Girls (2004): This hit with Lindsay Lohan, Rachel McAdams and Tina Fey will have you laughing, learning a few lessons …. and maybe less nostalgic for high school.
Akeelah and the Bee (2006): The writer and director said he wrote this film after watching the 1994 Scripps National Spelling Bee and noticing most of the students were from well-off socioeconomic backgrounds. This drama follows an 11-year-old and is inspiring to both kids and parents.
High School Musical (2006): Described as a modern take on Romeo & Juliet, this musical stars two high school juniors from rival cliques -- Zac Efron and Vanessa Hudgens.
She's the Man (2006): This teen comedy stars Amanda Bynes, who enrolls in her brother's new boarding school in his place to get onto the soccer team. This is actually a modern adaptation of Shakespeare's" Twelfth Night."
Pitch Perfect (2012): This musical comedy starring Anna Kendrick will have you dreaming of heading to college and joining an a capella group.