Benches are becoming a popular way to maximize seating in busy spaces while adding a touch of modern style. Whether for dining indoors or relaxing on the patio, a bench is an incredibly versatile piece of furniture perfect for any home.
If you've had your eye on a brand new bench but aren't sure if it's right for you, here's everything you need to know about the benefits of benches.
Seating
One of the biggest benefits of benches is the opportunity to maximize your seating space. One chair only fits one person, and depending on the particular size and shape of your dining table, it may be difficult to comfortably add more chairs in a pinch.
A bench might be the best way to optimize seating in any space. Generally speaking, benches can fit more people than individual chairs. If two dining chairs can seat two people, a dining bench can usually seat three or more people in the same amount of space. This can be especially useful for finding a space for kids at the table or making room for unexpected guests.
Community
A bench naturally promotes conversation and camaraderie. Without the boundaries of a designated dining chair, guests are more likely to cozy up and chat. There's no better way to seat old friends, family members, or neighbors than with a bench.
After all, everyone is sharing the same bench just like they're sharing the same table. It's easy to create a feeling of connectedness when all your guests can gather together in a communal setting.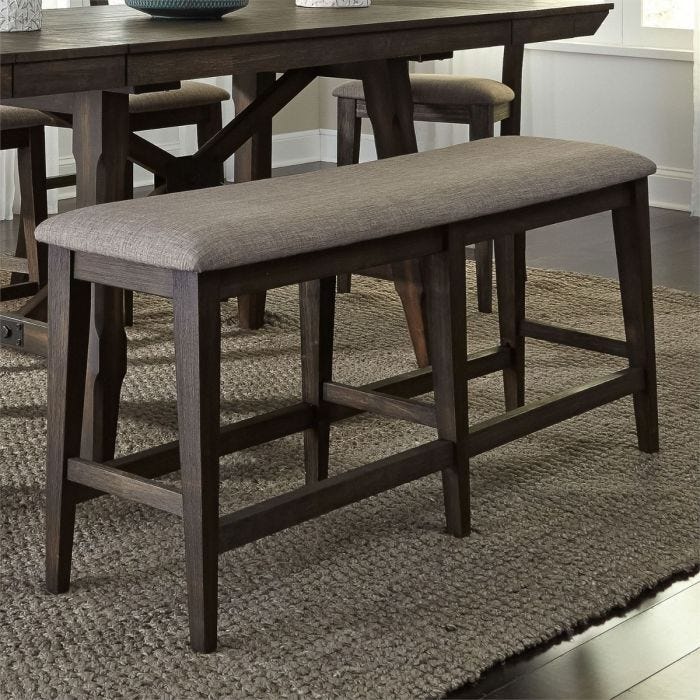 Versatility
A bench can take on many different roles when required. Usually, benches can be easily moved from room to room as seating needs change. And a well-made bench can even double as an impromptu table when necessary. Drape a tablecloth over your bench and you've got a place to arrange gifts, appetizers and snacks, or anything else you can imagine.
Not to mention, benches integrate seamlessly with other seating. You can use a bench for just one side of your dining table and put dining chairs around the rest. In fact, a combination of benches and chairs can create a very stylish, modern look that gives guests the option to sit by themselves or share seating with others.
Durability
Whether for the patio or the dining room, a well-designed bench can be one of the most reliable furniture pieces you own. A quality dining chair can be beautiful to look at but finer parts of the woodwork may be susceptible to damage. And that goes for patio furniture, as well - especially pieces made from plastic.
A good hardwood bench is made to be tough and durable. You don't have to worry about breakage or damage. And in the event of any unfortunate spills or messes, most benches are easy to clean.
Cost-Effectiveness
And you should know that on average, purchasing a bench is more cost-effective than buying several chairs. You'll get the same seating capacity in a single piece of furniture as you would from multiple dining chairs at a higher price.
Extra Storage
Depending on the particular design, certain benches may even offer extra storage space. A bench with a storage compartment is a great way to stash dining linen, napkins, candles, or anything else you need to entertain. Whether it's a pull-out drawer or a lift-up seat, a bench with storage functionality is the ultimate space-saver.
Where Should You Use a Bench?
A bench makes a great addition to any dining room or patio area. But benches can be used for more than just dining or unwinding together.
In the bedroom - Try putting a bench at the foot of your bed for an extra seat when getting dressed
Around the pool - Weather-resistant outdoor benches are perfect for lounging around the pool
In the bar - If you've got a home bar, counter-height benches might be just the thing you need to complete that pub aesthetic
On the porch - A bench can be a great place to relax on the front porch or to stage seasonal decorations like jack o' lanterns and boughs of holly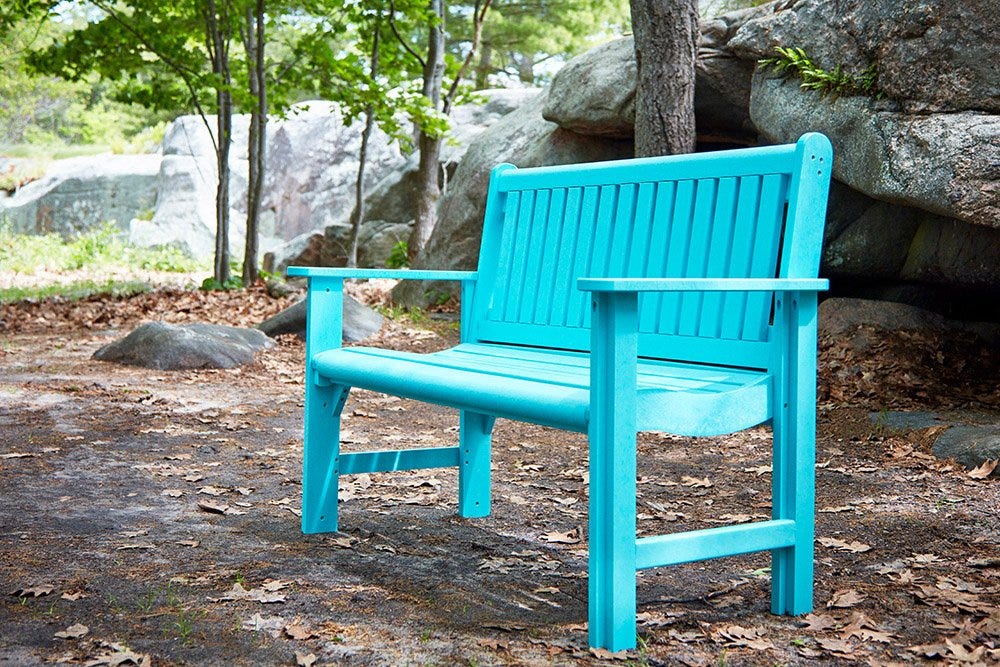 Before You Buy
As we've seen, there are plenty of benefits to adding a bench to your home. But there are a few things to consider before you commit to purchasing that brand new bench. After all, you want to make sure you're getting the perfect bench for your space.
First, think about the size of the space you'll be using your bench -especially the length of the table you're pairing it with. It's a good idea to measure the table and make sure the bench fits before making a decision.
Next, think about the style you want. Benches come in an astounding variety of designs from classic colonial to modern farmhouse and everything in between. These styles also vary between indoor and outdoor functionality. The main styles of benches include:
Full-length - Best for pedestal-style tables without protruding legs
Tucked-in - Best for tables with legs at all four corners
Corner - Best for dining areas in the corner of a room
Backrest - Best for extra comfort and support
Finally, think about how your new bench will integrate into your space. Does it complement the decor? Will it create traffic problems or disrupt the flow of the area? Should you add one bench or a few?
If you're thinking about adding a bench to your dining room, patio area, or anywhere else in your home, talk to the experts at Watson's. We have a wide selection of gorgeous, quality benches in a stunning array of styles. No matter if you want a simple outdoor picnic bench or an ornate dining bench, you're sure to find the right bench for you when you shop with Watson's.