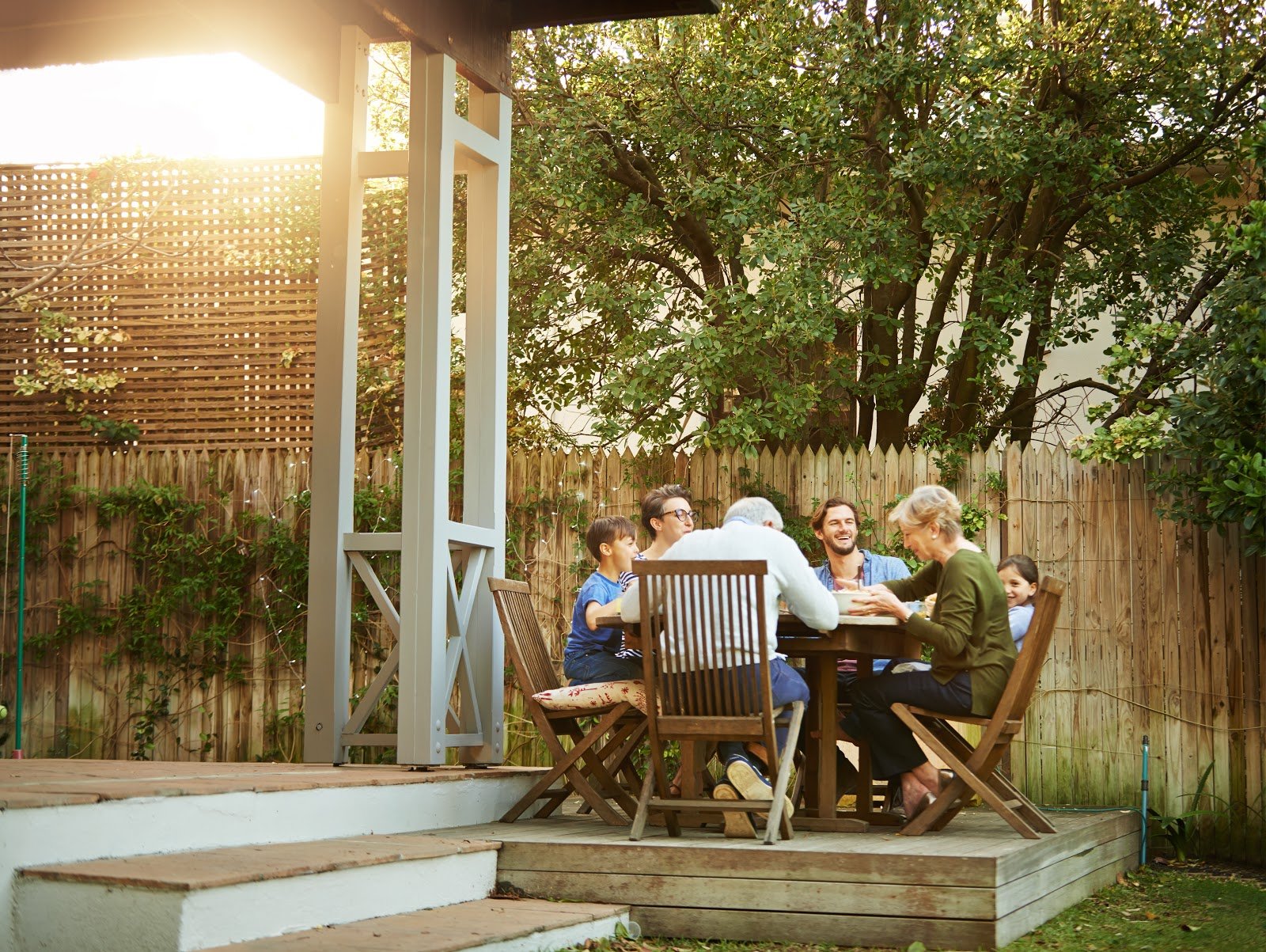 Shopping for new outdoor patio furniture? You may wonder: "When is the best time to buy?"
Thoughtful planning can help you save a tremendous amount of time and money when purchasing outdoor patio furniture.
Watson's carries one of the largest selections of outdoor furniture in the USA, so we're here to help. Read on for our guide on the best time to buy outdoor furniture.
Shop all outdoor furniture now at the guaranteed lowest price in the USA.
When is the best time to buy patio furniture?
Many blogs and other media publications recommend purchasing outdoor furniture during the fall months, specifically late August into October.
These months are fantastic times to find outdoor patio furniture, but there are benefits to different times of the year.
For example: Here at Watson's, we kick off the spring season with an annual outdoor sale where furniture is often up to 70% off.
If you plan to order custom furniture, place your order as early as possible. It could take up to 6 to 8 weeks, depending on the manufacturer.
Why to buy in the spring
This is typically when you'll find the biggest selection to choose from, when inventory is highest and you're less likely to have your choice sold out.
Many of the nation's largest manufacturers also release their brand-new lines in the spring, usually around March and April.
So if you want to shop the latest styles and trends, place your patio furniture order before Memorial Day.
Benefits of buying in the fall
After Labor Day, stores like ours need to make more room for living room and dining room furniture for the fall. So you'll find patio furniture deals.
Beware, though, that there's one major downside to shopping in the fall:
The longer you wait to purchase during the fall, the less selection you'll find. If you have your eye on a particular set, there's a chance it could sell out.
Benefits of buying in the winter
Winter is another great time to purchase outdoor patio furniture, specifically January and February.
Prices are often slashed on any remaining inventory from last year to make room for spring and summer products. So keep an eye for deals around New Year's.
If you do plan on buying a set of outdoor patio furniture in the winter months, make sure you can adequately store every piece until springtime approaches.
If you have a shed or garage, you can safely place your furniture there until spring rolls around.
3 final tips on timing your outdoor furniture purchase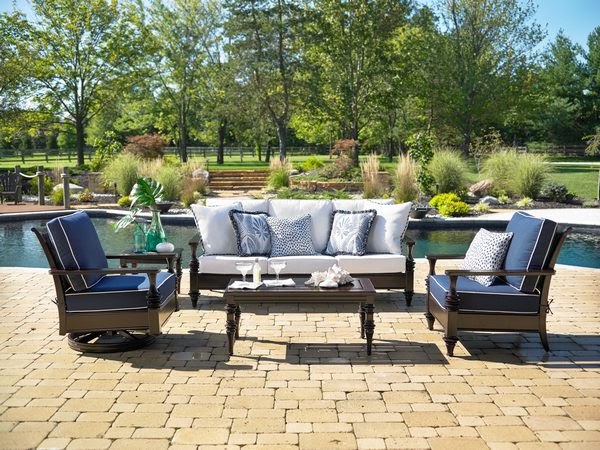 Do not assume the price will go down as the season goes on. Sometimes, stores or manufacturers are able to offer special pricing for a limited time, so the price could go back up.
Warranties and return policies. Some clearance items may not be eligible for a return, while others have a shorter general return period. Depending on the item, clearance sales may have limited warranties.
Holidays. Holidays are a perfect time to pick up an item on sale. If there is a specific item you've been wanting, subscribe to our mailing list to see if it's on sale next holiday.

Shop safely in-store this spring with our safe and sanitary shopping experience. Order online or over the phone by contacting an expert associate or clicking on your favorite deals.