Before the days of tablets and iPads, tokens and coins ruled the entertainment arena. Visiting the local arcade was the best way to pass your weekend with friends, doing your best to beat the high score.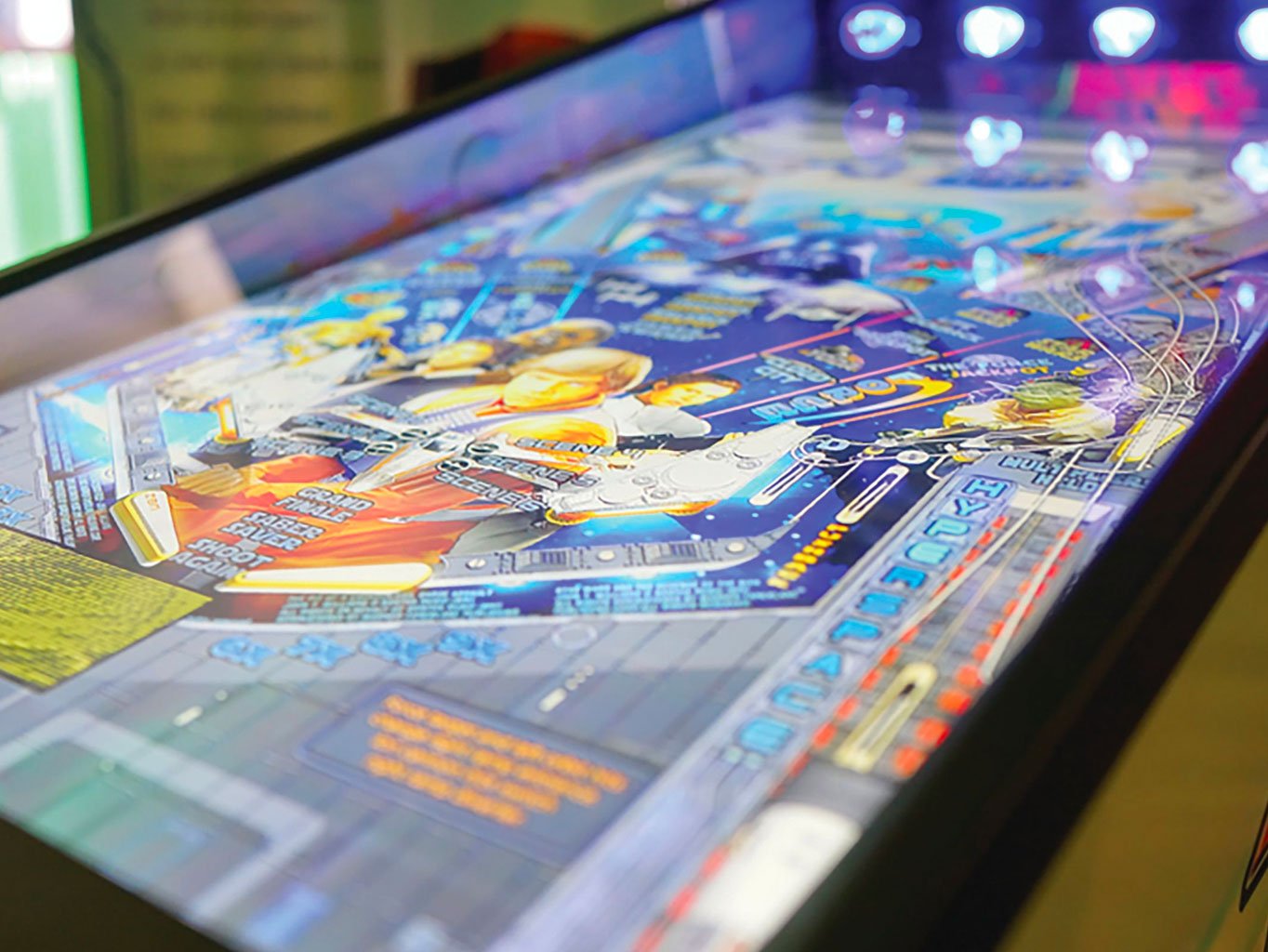 As all popular trends tend to come back, arcade games are becoming a popular addition to home game and rec rooms. You can even find more brick and mortar arcades popping back up to take you back to your favorite arcade games and ticket collection.
While each decade has introduced us to some greats like Pac Man, the 90's sure came through with some games that still bring joy, fun, and nostalgia.
Let's take a look at the best rated 90's arcade games!
Top 3 Arcade Fighting Games
Street Fighter II which came out in 1991 blew us away with twice the action-packed fighting as the first in the series. More characters, more combos, and of two player mode, Street Fighter quickly became one of the most popular arcade games of the 90's. In fact, Street Fighter II has become known as one of the best arcade games of all time!
In a decade of successful sequels, we can't forget about the popular Mortal Kombat II. Introduced in 1993. Building off the first iteration, the sequel introduces a new tournament, new moves, and iconic new characters. The popularity of Mortal Kombat II made it easy for developers to later create for other devices in the 90's as well as the original arcade system.
Based on the hit animated series, Teenage Mutant Ninja Turtles: Turtles in Time, also topped the list of hit 90's arcade games. Similar to the above, this was a successful sequel. Players could opt for 2 or 4-player versions. This sequel added a few play updates like a power attack, but its popularity came from its fun levels, including historical eras.
Top 3 Arcade Racing Games
No arcade in the 90's was complete without Cruis'n USA. Released in 1994 and with vaguely familiar driving locations, this game was every kids dream to get behind the wheel and feel some need for speed. Choosing from seven different vehicles, automatic or manual transmission, and even being able to change the music, created a lot of hype and success for this racing game.
The above game was in response to another successful racing game created by Sega, Daytona USA. Released in 1993, players are able to select from one of three levels based on difficulty and outrace computer-controlled cars. The game developers made sure to give a real-life experience by including features like drifting and power sliding to get the full effect.
Coming in right at the end of the decade in 1999, Crazy Taxi became a popular arcade game with its combination of action and racing. Players select a taxi driver who then tries to earn money by getting passengers to their destinations in time while also performing some crazy stunts in the process to earn more. The success of this game was certainly in the details and twist to your typical racing games with the characters and stunts.
Top 3 Arcade Sports Games
Released in 1993, sports fans found lots of fun with NBA Jam. This two-on-two basketball arcade game had players coming back with its exaggerated jumps and defying gravity graphics. Players could also unlock secret characters, adding to the hype. This was definitely a slam dunk in the arcade game arena in the 90's and on.
The game to make most people's top sports arcade games is the popular NHL '98. Using advanced artificial intelligence, NHL '98 became the precedent for sports games, especially hockey.
While originally released in 1989, we're including the beloved Golden Tee arcade game in our throwback because it's popularity skyrocketed in the mid-90's with the addition of online real-world tournaments. While more popular across bars, this long-standing sports arcade game has stood the test of time and continues to be a beloved game.
Are you a Golden Tee fan and would prefer to play whenever you want? Check out our Golden Tee Home Edition arcade to add to your game room to play whenever you want! Just beware that family members may challenge your high score!
Honorable Mentions
It's hard to only pick three from the above categories out of the iconic 90's era arcade games so we also included an honorable mentions list of other classic and successful games.
The Simpson's
Tekken 3
NFL Blitz
WWF Wrestlemania
Area 51
Marvel Super Heroes
SoulCaliber
X-Men
Metal Slug
T2: Terminator 2: Judgment Day
Did you know that Watson's carries all the best arcade games to complete your rec or game room entertainment? No longer are the days of one machine, one game, but our selections offer anywhere from 60 to over 2,000 classic arcade games to select from. That means endless tournaments, fun, and excitement all-year round. As the weather begins to turn colder, now's the perfect time to add a home arcade system that will surely create lots of memories and laughter together for game nights.
Contact one of our experts today to learn more about our home arcades and select the one with all the games that will bring you back to childhood!