The winter months are the best time of the year to explore the great indoors. It's a time to reacquaint yourself with your hobbies, indulge in your favorite tv shows, and do some improvements and renovations around the house.
But winter also means coming up with creative ways to stay warm. So instead of pulling on an extra pair of socks or rolling out the space heater, what about getting a new fireplace this winter?
A new fireplace is the perfect solution for transforming almost any room in your home into a cozy paradise. It instantly evokes a feeling of relaxation while providing warmth to the area. Not to mention, a new fireplace can add a touch of class and style to your space.
So, what do you need to know before getting a new fireplace for your home?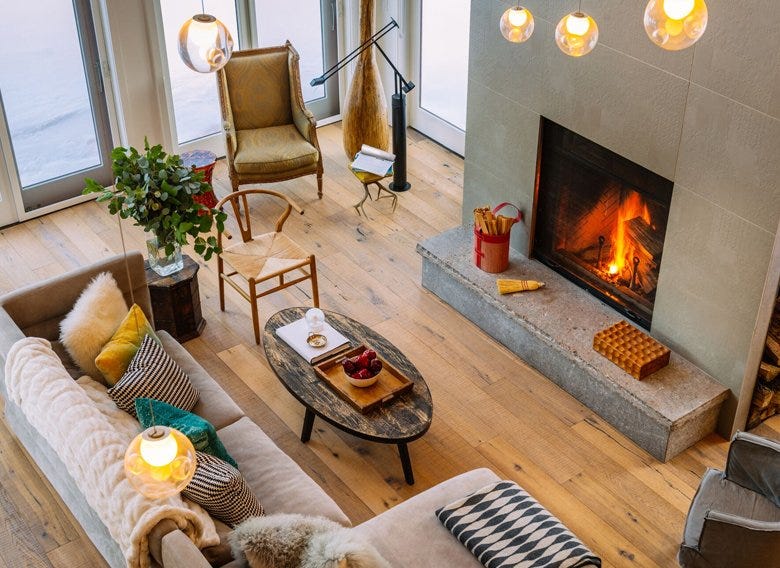 The Benefits of a New Fireplace
Creates a Focal Point
A new fireplace makes a perfect focal point for a living room or lounge area. Friends and family will naturally find themselves gathering around the roaring fire to share stories, swap jokes, or just enjoy the ambiance. A crackling fireplace not only invites everyone to come together but also provides a sense of identity and purpose to a room.
Feels Exciting and Interactive
And on a cold, dreary day, you'll find that lighting up your new fireplace is something to look forward to. It's exciting to come home knowing that you'll have a warm fire to defrost your chilly toes. Dialing up the thermostat to heat the room isn't exactly a thrill. But there's something especially rewarding about the interactive experience of lighting up your own personal fireplace.
Lowers Heating Costs
Best of all, a new fireplace can help to lower your energy and heating costs. A fireplace isn't just nice to look at, after all. Those gorgeous dancing flames also warm the space, which reduces the need to crank up the thermostat on cold days. If you're using a fireplace to warm a smaller, enclosed space, you may find that you can turn off your utility heating and rely completely on your fireplace.
Is It Difficult to Install a New Fireplace?
Adding a new fireplace to your home isn't as difficult as you might think. With Watson's selection of vent-free gas fireplaces, you can install almost anywhere. These units have no chimney or venting required which makes them perfect for adding extra ambiance to the room without the time-consuming installation commitments of a vented fireplace.
In fact, a gas fireplace has several advantages over a conventional wood-burning fireplace. Mainly, gas fireplaces are clean-burning, which means they release much fewer particulate pollutants than their wood-burning cousins. The aroma of real burning wood is certainly pleasant, but a clean-burning gas fireplace offers better air quality and reduced pollution outside.
You just have to think strategically about where you want to put your fireplace. It might not be a good idea to add a large fireplace in a tv room, for example. Since a fireplace acts as a focal point, it will compete with other focal points in a room.
But really, a small vent-free gas or electric fireplace can make a fantastic addition to almost any room. A fireplace could add some extra romantic ambiance to a bedroom. A fireplace can make a home bar feel like a real old-fashioned tavern. Or it can just be a gathering place for friends and family in the living room.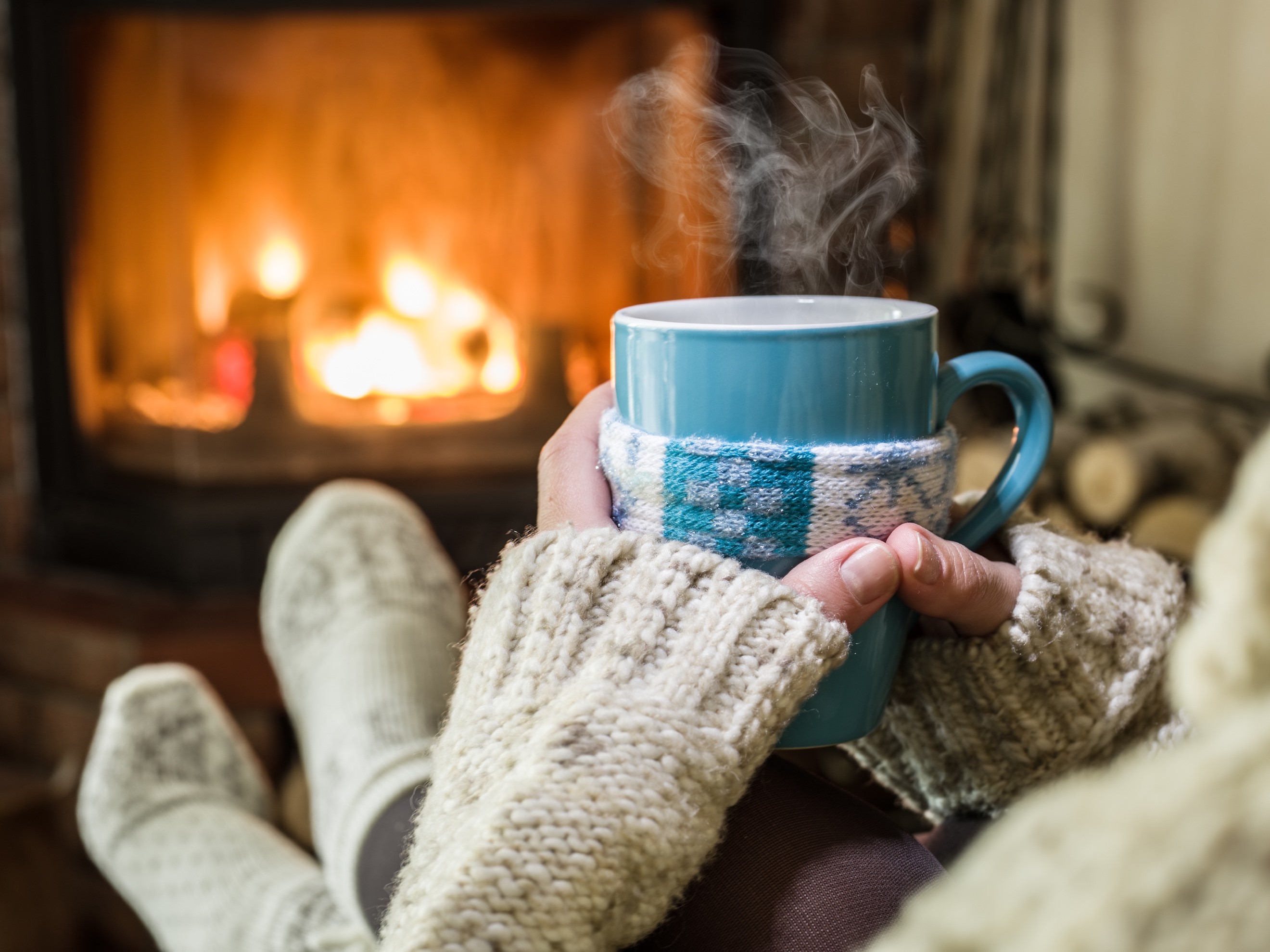 How to Add a Fireplace to Your Space
Creating the perfect fireplace space is a simple matter of arranging furniture to highlight the fire itself.
You want to give everyone a chance to see your fireplace in action, so larger pieces of furniture with the most seating should be centered around the fireplace first. Arranging sofas or loveseats in a three-quarter square configuration is a great way to section off the space and create a dedicated fireplace area.
Accent chairs and recliners can help to make the space cozier. Everyone likes snuggling up on the couch but it can be just as relaxing to unwind in a rocking chair by the fire.
And while it's important to provide enough seating, it's also important to incorporate smaller pieces like ottomans and coffee tables for the most functional space. After all, if you're sipping cocoa, you'll need somewhere to rest your mugs.
Just be sure to keep a clear path to the fireplace and avoid over cluttering the area. And as a rule, try to keep furniture from obstructing anyone's view of the fireplace.
If you're looking for the best quality fireplace for your home at the best price, shop with Watson's. We have a wide selection of gas and electric fireplaces along with all the equipment and accessories you'll need to create your cozy space. When you choose Watson's, you're sure to find the right fireplace for you at the guaranteed lowest price in the USA.