Furniture materials can make a big difference in the way a space comes together. But deciding which type of materials to choose can be overwhelming. Should you choose stainless steel or wooden furniture? Glass or plastic? After all, different furniture materials can create dramatically different atmospheres.
Choosing the right furniture material for your home depends on a few key factors. You'll want to look for something that fits your budget and overall aesthetic, but you'll also want materials that make sense for the weather in your particular climate.
Generally, furniture materials can be divided into two main categories; wood materials and metal materials. But there are other types of furniture materials to consider as well. Each material comes with its own unique pros and cons.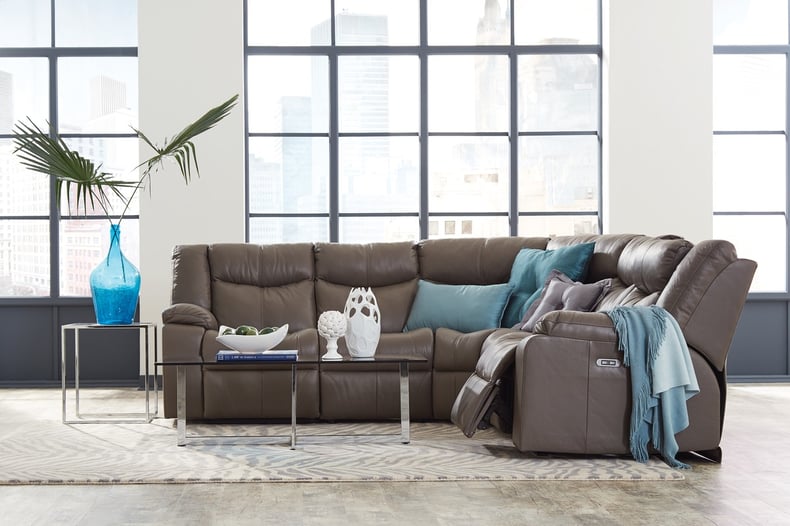 Wood
Wood is one of the most popular furniture materials on the market, and it's easy to see why. Wooden furniture is meticulously crafted by talented craftspeople and has a timeless, elegant appearance that can make any room more appealing. Wood can be bent or carved into a variety of shapes and is used in a wide range of furniture from cabinets to kitchen tables.
Furniture made from wood is incredibly durable and can last for decades with proper care. A quality wooden table, dresser, or bed frame can be passed down from generation to generation without going out of style.
Wood is a broad category of materials. There are many different types of wood used in crafting furniture, each with their own unique properties, such as:
Ash
Beech
Oak
Walnut
And More
Besides solid wood, many pieces of furniture are made with some amount of plywood. Plywood is composed of several thin layers of wood glued together and is typically coated with a veneer to create an attractive finish and protect the material over time.
Check out Watson's full selection here.
Metal
Metal materials are great for furniture, especially in outdoor settings like patios or porches. Stainless steel, in particular, is renowned for its longevity and durability. Stainless steel furniture resists rusting and can be crafted into almost any shape.
Other common metal materials used in furniture include brass, copper, and iron. These metals can be very stylish but are much more susceptible to rust than stainless steel. Without a rust-resistant coating, common metal materials can deteriorate when exposed to moisture and humidity.
But metal furniture is also fire resistant and is usually quite difficult to damage. And despite being composed of heavy material, metal furniture can actually be lightweight and easy to arrange.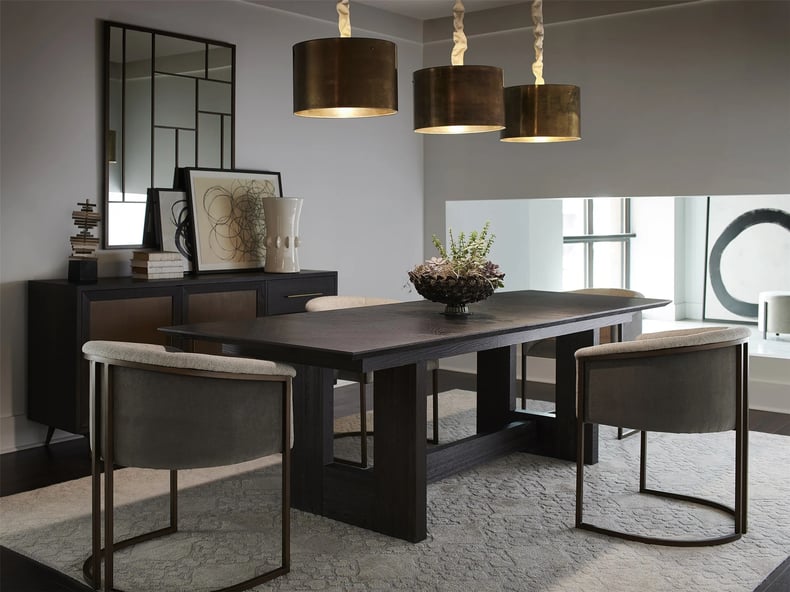 Plastic
Plastic or acrylic furniture is perfect for those who want an inexpensive and versatile option for their furniture. Plastic furniture can be shaped into an endless array of shapes and can even be manufactured to resemble other furniture materials like wood.
Plastics are a popular option for outdoor furniture and can resist heat, scratching, and humidity. Compared to wood or metal furniture, most plastic furniture pieces have a relatively short lifespan. But plastic furniture is usually very easy to clean and maintain as long as harsh chemicals aren't used.
Overall, plastic materials serve their purpose as worthwhile furniture. Plastic furniture might not have the dignified appearance of wood or the durability of metal, but it can still be stylish and practical in the right space.
Glass
Glass is arguably the most attractive of any furniture material. The clean, refined appearance of a glass dining table or desk can serve as a centerpiece for almost any room. It's a sophisticated material that can even complement other types of furniture like wood or marble. And since glass is transparent, it can help create the illusion of extra space.
Though glass is susceptible to smudges and stains, glass furniture can add a tremendous amount of class and style to a space in the right environment.
While every furniture material comes with its own advantages and disadvantages, the best choice will always be the material that fits your tastes best. And to ensure that you get the right furniture for your space at the best price, you can count on the furniture experts at Watson's.
Whether you're looking for furniture for your living room, dining room, home office, or patio, Watson's has a curated selection of furniture in a wide variety of materials. No matter if you're looking for an elegant glass end table, a set of classic wooden dining chairs, or anything in between, you're sure to find the right furniture for you when you shop with us.