Whether you're in a committed relationship or you're flying solo for the season, Valentine's Day is a great excuse to spice up your space with some romantic decor. You can invigorate almost any room in the house with tantalizing textures and intimate furnishings. Just don't forget the chocolates.
Create a Romantic Nook
First, it's important to think about the big picture. It's very romantic to give your space a temporary facelift for your partner, but you can take your Valentine's Day inspiration and make it a permanent feature of your living space.
One great way to keep the passion going all year long is by creating a cozy nook where you can cuddle in comfort. Whether it's a reading area in the living room or even an outdoor escape on the patio, creating a nook for you and your partner is relatively easy and incredibly rewarding.
All you need to do is find a few great pieces of furniture that suit your style and group them together to create a smaller zone within the room. This could be a pair of chairs with an accent table, a comfy loveseat, or even an outdoor sectional sofa. Your nook doesn't necessarily have to be indoors, but you should try to make the space feel secluded and private for you and your partner.
And depending on where you call home, you might even want to elevate your nook with a fireplace. An electric fireplace not only provides extra warmth on those chilly nights, but it also creates a romantic ambiance that's perfect for Valentine's Day.
And unlike a wood-burning fireplace, you don't have to worry about fueling or dangerous open flames. Or if you're more of the outdoorsy type, you can also center an outdoor nook around a firepit to share with your partner.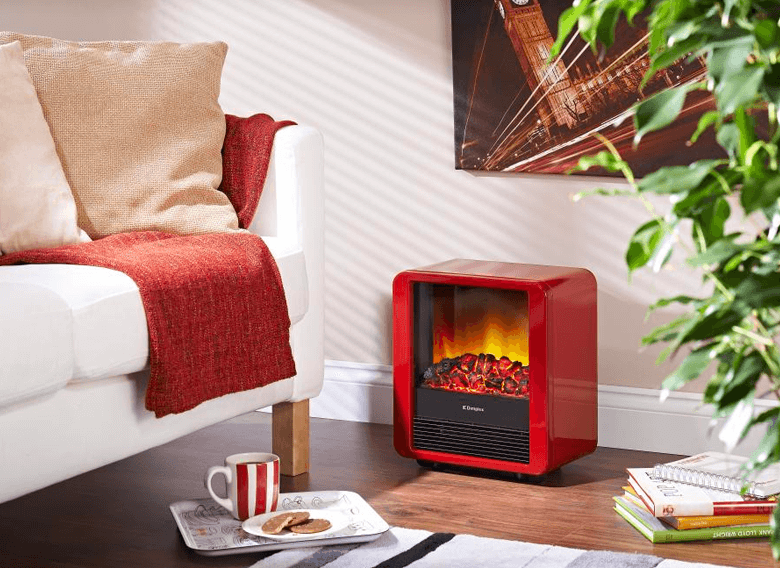 Use a Holiday Theme
If you're looking for decor inspiration that's more fitting for the holiday, you can't go wrong with floral patterns, velvet fabrics, and shades of deep red. You can imbue some extra romance into your space by adding decorative pillows in floral patterns. And you can really set the mood by introducing a luscious velvet armchair or sofa in classic Valentine's Day red.
Just remember to choose furniture that's compatible with your current home decor. A red velvet loveseat or ottoman can work beautifully in your living room, but bold furniture is best reserved as a statement piece rather than as a theme for the space.
In other words, try not to design an entire room in tones of bright red and pink. Too much red can overstimulate the senses and make it difficult to relax. Instead, try to compliment any Valentine's Day furniture you have with white or cream tones to make the colors pop.
Try Temporary
Valentine's Day comes just once a year, and most of us don't quite make as much of a fuss about it compared to other holidays like Halloween or Christmas. So, temporary decor is highly encouraged. The best and easiest way to give your space a romantic feel is just by adding some fresh flowers.
Red roses are the traditional choice, but you don't have to stick to the classics if you don't want to. Consider some carnations, tulips, or even orchids to liven up your space this Valentine's day. Sure, you can spread rose petals on the floor if you want to, but that just means you're going to be doing some extra vacuuming on February 15th.
Instead of messy rose petals, opt for adding some decor to your space by keeping flowers in a vase. A well-made flower arrangement in a simple vase is powerful enough to transform any room with feelings of romance and care. Fresh flowers provide a sense of vitality, and keeping them in a vase will ensure that they stay as gorgeous as the day they were cut.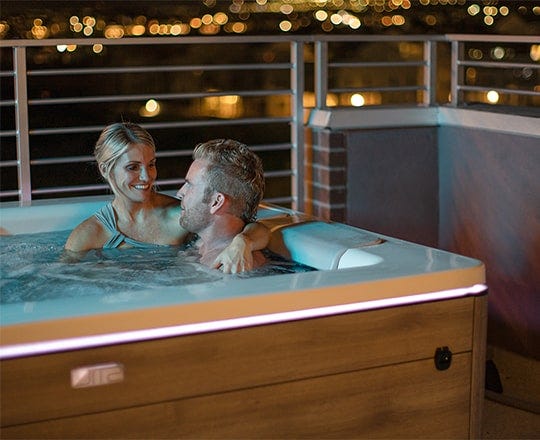 Something Steamy
If you're really looking for something special this Valentine's Day, why not try a new spa for you and your partner? A romantic dip in your steaming hot spa is the perfect way to get intimate this holiday or at any time of the year. You'll be able to relax in style as you enjoy the health benefits of your rejuvenating home spa, and when the mood is right, you'll be able to find a quick excuse for you and your partner to get close and cozy.
If you're searching for inspiration this Valentine's Day, Watson's has just what you're looking for.
When you shop with us, you'll find an amazing selection and personalized service, along with the guaranteed lowest prices in the USA. We offer all the furniture and decor you need for any space in your home. So, if you want to find the most romantic furniture for your space, shop online or stop by your nearest Watson's location today.