The question, "What month should I open my pool?" doesn't have one singular answer. While general rules like "memorial day weekend," "when flowers start blooming," or "after pollen season" are common, understanding exactly when to open your pool for the season can be tricky. In many circumstances, pool owners feel the best time to open their pool depends entirely on their preferences. But, in actuality, there are a variety of factors that can determine when the ideal time to open your pool is. These factors include location, type of pool, pool care knowledge, equipment access, and more.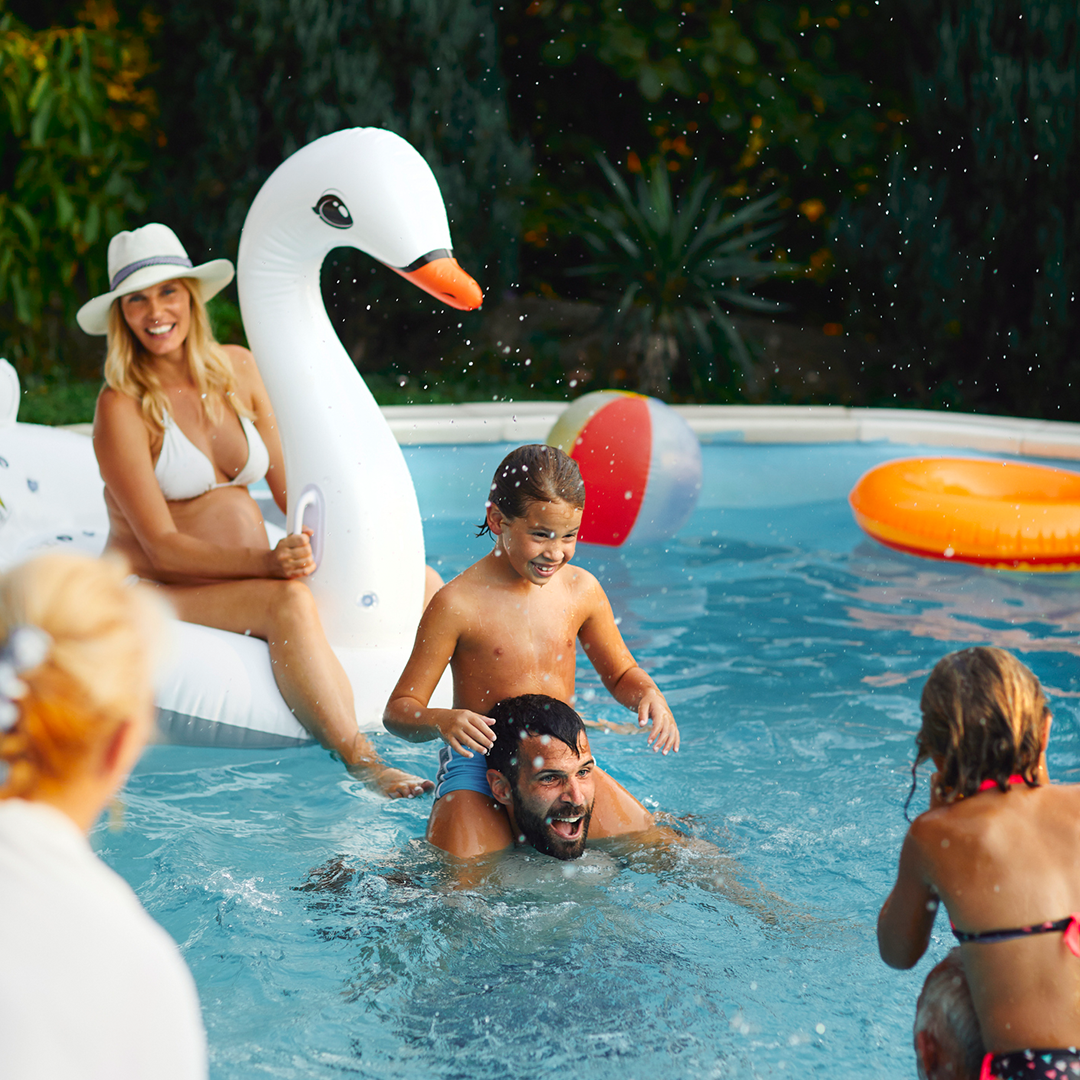 Why Timing Is Important When It Comes To Opening Your Pool
While the time of year could be considered the most crucial factor when deciding to open your pool, there are other elements that any pool care enthusiast should consider.
Your Outdoor Environment
Unless you have a heated pool indoors, mother nature is a significant factor when deciding the best time to get your pool ready for the season. Each season brings unique weather patterns with it. The ever-changing weather patterns in your location are not something to be overlooked. Before deciding to open your pool for the season, ensure that you have checked the upcoming weather forecast. If daytime temps outside are forecasted to be substantially inconsistent, you might want to hold off on your opening plans. Dramatic weather fluctuations can quickly affect water temperatures, making your plan to open the pool much more difficult. If you open your pool without looking at the upcoming weather, you might find yourself in a situation where you have a beautiful pool ready to use but remain unable to jump in until temperatures begin to rise.
Pool Algae
Something that just about every pool owner encounters is algae growth. In the same way that plants grow and thrive, algae uses photosynthesis to spread. Algae can grow both in the shade and in sunny areas, but the strains of algae commonly found in pool water thrive when they have lots of access to light and warmth. If you open up your pool too late in the season, you will likely encounter more algae underneath the pool cover. Algae is not only unpleasant to look at but can also affect the pool water chemistry. The earlier you open your pool, the less likely you will encounter a green pool when you take off the winter cover.
Open Pools Provide Better Curb Appeal
Whether your house is on the market or not, there's no denying that an operational pool is more attractive than a pool that is closed for the season. People want to get the most out of their backyard, and opening up the pool early is a great way to do that. Even if the water has yet to reach a desired swimming temp, a clean and sparkling pool can create the ideal aesthetic your backyard needs to look beautiful. When you open your pool earlier in the season, you can ensure that your outdoor space looks its absolute best.
Financial Factors
Often, the longer a homeowner waits to open their pool for the season, the more money needs to be spent to get the pool clean. If saving money is an essential factor for you, deciding to open up your pool earlier in the season is a great way to ensure you're not wasting any. Late pool openings can come with a hefty price tag. When a homeowner decides to open up their pool late into the summer season, they often encounter higher amounts of algae. More algae requires home owners to spend more money on pool chemicals and chlorine tablets that keep the water clean. If you live in a warmer climate, you should absolutely be opening your pool early. If you live in a colder location, there are solar pool covers and mesh cover options that you can utilize to get the most out of your money.
The Best Time Of The Year To Open A Swimming Pool
Pool Owners In The Southern United States
Pool owners in southern states like Georgia, Florida, Texas, and so on may be totally unaware of the concept of a pool being closed for the season. As southern regions of the US are typically warmer year-round and less likely to experience freezing temperatures, pool owners in these locations have more flexibility. Some pools in the south are operational year-round, and others are only closed for a short time. If you are a pool owner in a southern state that closes the pool in the cooler months, your pool should be open no later than an early spring month like April.
Pool Owners In The Central United States
Pool owners in central regions of the US are more likely to open their pools in May. As the climate gets colder further north, central US pool owners should pay attention to the timing of their pool opening. When the weather starts to make the shift to more consistent warm days, the pool opening season should begin.
Pool Owners In The Northern United States
Pool owners in the northern US know all too well that an operational pool is a seasonal luxury. For many in the north, the month of June is the most popular time to open up the pool. Because northerners have to wait longer into the summer months to feel the full benefits of the summer heat, they are often the last group to open their pools.
Frequently Asked Questions
What Happens If I Wait Too Long To Open My Pool?
The longer you wait to open up your pool for the season, the more expensive the opening process may be. Waiting for warm temperatures can allow algae to grow, leading to a green pool. Pool maintenance for a substantial amount of algae growth is much more expensive due to the increased amount of pool chemicals and chlorine tablets needed to be purchased. Also, if you are new to the world of pool maintenance, having to hire a pool guy to come out and do the job for you can be another unwanted expense.
When Month Should I Get My Pool Ready?
The month that you choose to open your pools is dependent on several factors. But it can be beneficial to know that southerners often open their pools in April, northerners often open their pools in June, and most pool owners in central states opt to open up in May.
Which Is Worse, Opening My Pool Too Late Or Too Early?
Open sooner rather than later. Opening your pool too late is often much more of a drawback than opening your pool too early. Opening a pool later in the season is typically more challenging and requires more money. Also, the longer you wait to open up your pool, the less time you have to actually utilize it.