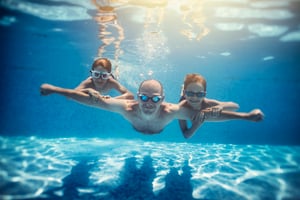 The dates for Pool School 2021, have officially been announced. The 3-day event, which is celebrating its 35th year, will take place Monday, April 19th through Wednesday, April 21st. This year's event will take place exclusively on Watsons.com and is not available in stores.
Pool School is the unofficial kickoff to summer.
It's also the world's largest sale for chemicals and accessories — anything you need for your pool and spa — with up to 75% off and the guaranteed lowest price in the USA.
The 34th annual Pool School was held exclusively online at Watsons.com for 5 days from April 20-24, 2020.
Some of our loyal customers have attended every year for more than 30 years, to learn during seminars then shop the best deals of the season.
"I have been going to pool school every since I purchased my pool (a good 8yrs) I love the team and all their knowledge and assistance," said Wayne T.
"My favorite part is the knowledgeable and helpful staff. Couldn't do it without you," said Theresa B.
You can learn more details about the event and register for VIP updates and a chance to win prizes and giveaways here.