Hot tubs are great for year-round use and typically don't need to be winterized, but there are a few exceptions.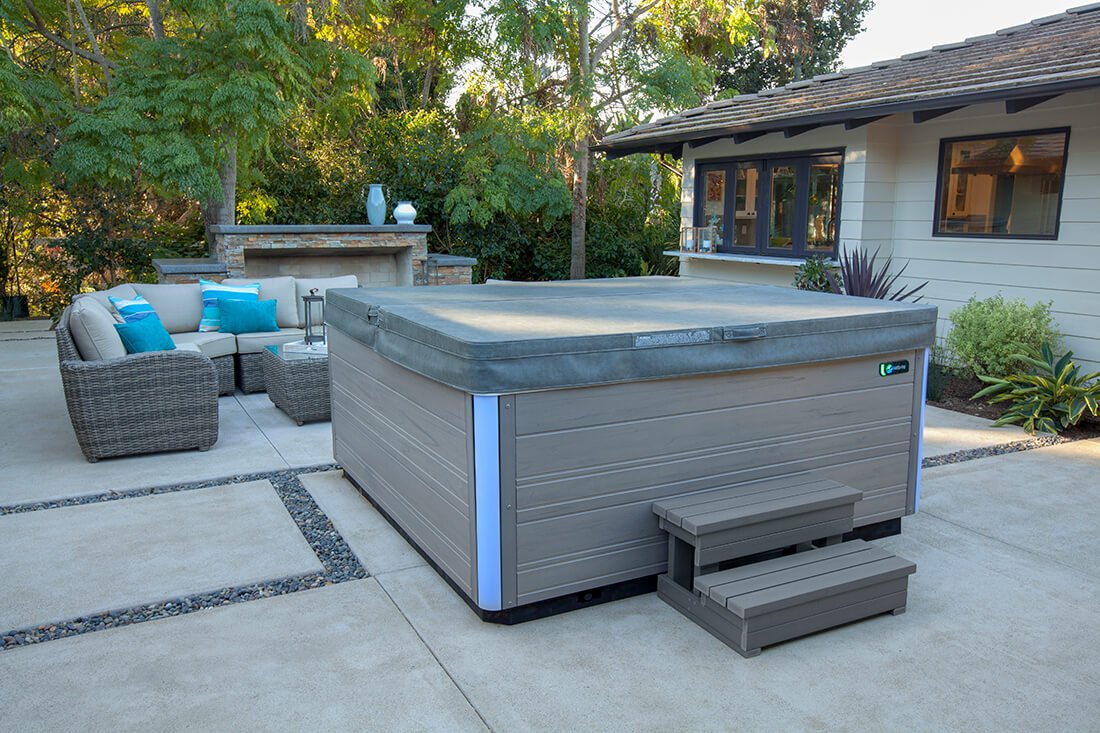 If you're not going to be using the spa or hot tub for the winter, it should be winterized. This may be the case for those who go elsewhere for the winter months.
If it's not energy-efficient and you're not going to use it weekly or even every couple of weeks, it should be winterized.
If your hot tub or spa is out of commission for the season and you're waiting on a replacement part.
If any of the above pertain to your situation with your spa or hot tub this fall or coming winter, then you really should winterize it.
There's two ways to go about winterizing: Calling a professional and doing it yourself.
This brings in the age old questions - time or money. With a professional, you've most likely save both because they know what they're doing, they will avoid costly mistakes, and they save you time because you don't have to do it yourself. If you're on a budget though and can't get someone out to winterize your hot tub for you, follow the below steps to avoid damage and safely winterize.
How to Winterizing Your Hot Tub
Before you begin the process, make sure you have the following items that you'll need:
Wet/dry vacuum
Garden hose
Towels
Propylene Glycol antifreeze
A long funnel for pouring antifreeze
Step 1: Turn off the power to your spa or hot tub by disconnecting the breaker.
Step 2: Drain your hot tub. If you have a sump pump, that can be used, otherwise attach the garden hose to the drain valve nozzle and let it drain. Be prepared as this will take awhile.
Step 3: As the water is almost out, you can use your wet/dry vac to get out any remaining water as well as any dirt or grit left behind.
Step 4: Remove the filters, especially if they are over a year old. Keep clean, dry filters stored inside.
Step 5: More water can still be stored in the jets, filter standpipe, and other places, which could cause a lot of damage if not removed. If not removed, the water could freeze and crack components, resulting in replacement or permanent damage. Use the owner's manual to check for which spots to get rid of potential water from.
If you have a blower, turn off the heater or disconnect the heater terminals and power the spa on with the cover on and turn on your blower for 15 second intervals until all the water is removed from the air lines. Then remember to turn the spa off and the breaker again.
Step 6: Put the drainage cap back on.
Step 7: Using the towel, clean and wipe down the whole tub including the shell.
Step 8: Use the funnel and pour a small amount of the antifreeze into the jets, filter standpipes and other openings that contained or could contain water.
Step 9: Put on your cover and make sure it is fastened well and not damaged. Once your cover is securely fastened, put on some plywood boards to reduce pressure from possible snow weight and cover with a tarp to reduce wear and tear from weather conditions.
If you're not able to enjoy your hot tub or spa year-round, we highly recommend you winterize and ensure it's done properly so that you avoid damage and added costs.
If you're looking to add a hot tub or spa to your outdoor space to enjoy this fall and winter, Watson's has the largest selection and best prices. Contact us today and talk with one of our experts to pick the perfect spa for your space and budget.