There's nothing worse than pulling your patio furniture out during spring cleaning only to realize that it maybe wasn't stored properly and didn't quite make it through the winter conditions.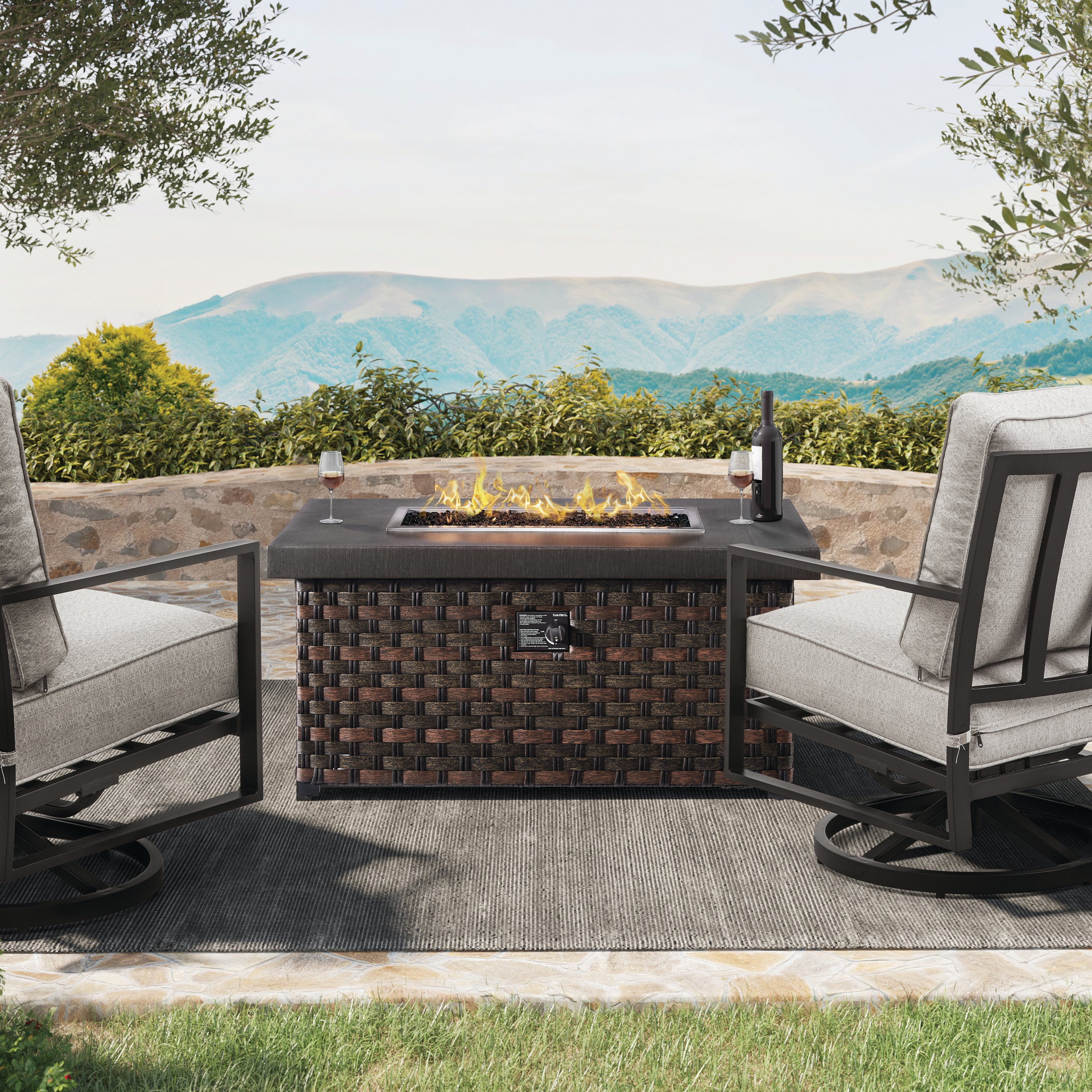 There's nothing worse than pulling your patio furniture out during spring cleaning only to realize that it maybe wasn't stored properly and didn't quite make it through the winter conditions.
Taking proper care of your patio furniture, while it's out and while it's stored, can save you time and money. Similar to regular furniture, patio furniture has proper care methods to ensure the quality and comfort for years to come. Although patio furniture is built specifically for the outdoors, the climate you live in and unexpected weather patterns can take a toll on your patio furniture.
So whether you have a few easy-to-clean pieces or a complete set, we put together a quick checklist for winterizing your patio furniture to ensure many, many more seasons of comfort.
Clean Everything!
The most important first step to putting away your patio furniture is to give everything a deep clean. It may look clean, but we assure you, there is probably some level of dirt, mud, or leaf buildup hiding in crevices and under cushions.
For metal pieces, make sure to check for rust or oxidation and make sure to treat and seal so it doesn't spread.
For wood pieces, clean thoroughly and seal the wood to avoid cracking during the dry, winter months.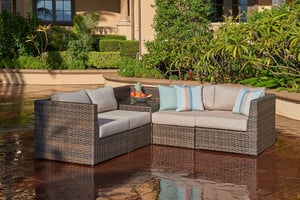 For wicker pieces, use a brush or leaf blower to wipe off the surface and then use a very mild bleach and water solution to clean. Let the pieces air dry completely before covering and storing. If areas look worn, you can also repaint and dry before storing.
While plastic pieces are easier to clean and not as sensitive to the outdoor conditions as wood and metal, plastic can crack in colder temperatures.
Don't forget your fabric pieces! If you're able to remove the covers, follow the manufacturer's cleaning and care instructions. For fabrics that are not removable, use a dry brush or cloth to clean the surface of the material as best as you can. Make sure all fabrics are completely dry before putting them back on or storing them to avoid mold and mildew.
*Cleaning Tip: Don't pressure wash your fabrics. This high pressure can cause tears the fabric or seams and wear out the fabric much faster.
If you have an outdoor umbrella, make sure you add that to the list of items to clean! Use a mild detergent and clean both sides of the umbrella well and let is air dry in the open position. Once dry, you can roll up in an inexpensive tarp or drop cloth to keep it out of the elements wherever you ended up storing it.
Cover It Up!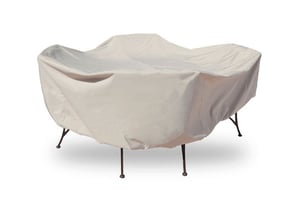 Not everyone has the space for storing furniture in a shed, basement, or garage. So this step is very important overall, but much more so if you must keep the pieces outdoors during the winter.
Some furniture sets may come with a custom cover, but if not, a tarp is your next best option to keep the weather elements off your furniture and well-protected.
For storing indoors, such as in a garage, basement, or shed, a tarp or even an inexpensive bed sheets are good to keep off dust and insects.
Find Good Storage Space
The most ideal place to store your outdoor patio furniture would be indoors in a garage, basement, or shed. But not everyone has that luxury. Other areas to consider outdoor storage include under a deck and next to the side of the house, where you can more easily keep at least one side protected from wind.
For some of your smaller items like pillows, umbrellas, and cushions, you could also consider a hanging shelf in your garage.
Outdoor accent tables and ottomans could also be brought in and used temporarily in other rooms, adding more storage and functionality to your rooms.
While it may not be the most fun fall task on your list, proper care and storage of your outdoor patio furniture can extend the life of the pieces and save you time and money.
From lounge chairs and small cafe sets to outdoor dining and sectionals, Watson's offers a variety of outdoor patio furniture designs to fit your needs and your space. Contact Watson's today to speak with an expert to find the perfect patio furniture!