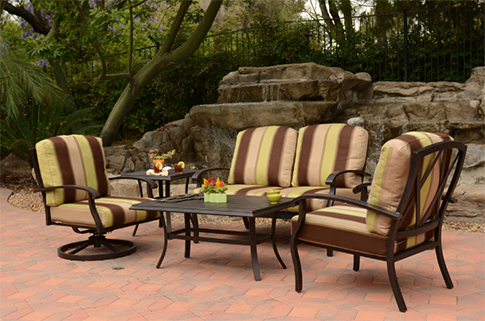 Outdoor living spaces have become extensions of our homes, as popular for relaxing and entertaining as any room in the house. With this shift comes a demand for the same creature comforts outside that we enjoy indoors. Ergonomic outdoor furniture designed for optimal comfort is reshaping our experience.
Understanding the Concept of Ergonomic Outdoor Furniture
In recent years, there has been a significant shift in the way people perceive and use their outdoor space. No longer just an extension of the indoors, outdoor areas are now seen as valuable and versatile living spaces. This evolution in mindset has led to the rise of ergonomic outdoor furniture, which prioritizes comfort, functionality, and style.
Ergonomic outdoor furniture goes beyond traditional patio furniture and redefines outdoor comfort. It takes into account the ergonomics of the human body and aims to provide optimal support and relaxation. Whether you have a spacious backyard, a cozy balcony, or a small patio, incorporating ergonomic furniture into your outdoor space can transform it into a haven of comfort and enjoyment.
Outdoor gazebos, patio furniture, outdoor benches, bar furniture, and pool furniture are just a few examples of the range of ergonomic outdoor furniture available in the market. These pieces are designed with careful consideration of human anatomy and movement, offering superior comfort and support.