Whether you have a big family or you just like to be out in the fresh air, you know being having a fantastic outdoor space is key to having all the fun this summer.
So how can you make the most out of your outdoor space?
Below, our team has 5 simple tips to help you maximize your backyard, patio or other outdoor space so that you can use it as often as possible this summer.
Shop Watson's for all your outdoor furniture and accessories -- all at the guaranteed lowest price in the USA.
Tip 1: Add warmth with a fire pit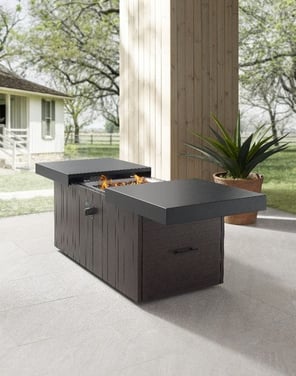 A fire pit will help you extend your outdoor summer.
Start sitting outside now, even during cool spring nights, for dinner or drinks. In the fall, when the temperatures begin dipping again, you'll still be able to huddle around the fire.
Bonus: Now you have the perfect excuse to make s'mores.
Shop fire pits from the top brands, including Plank & Hide, O.W. Lee, Tropitone and Tommy Bahama.
Tip 2: The more seating, the better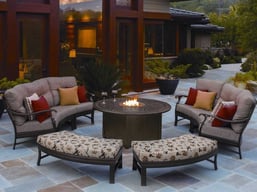 If you have comfortable place to sit down and relax, you'll use the space far more often.
Seating can be anything from a dining table and chairs to barstools to ottomans or even garden stools. It depends on your personal taste.
A bench is a popular option for seating outside. It can be highly functional, with lots of space to squeeze friends in and easily portable. Some benches come with hidden storage, giving it extra purpose.
Shop outdoor benches, adirondack chairs or bar stools.
Tip 3: Add outdoor lighting
Just because the sun sets doesn't mean the fun needs to end.
More and more manufacturers are offering options for outdoor-friendly lighting -- from string lights to lanterns to lamps. For a more elegant space, you could even add a 3-light outdoor pendant.
Consider both design style and function when choosing on your light. Depending on your light choice, you can create an ambiance that's playful or sophisticated.
Shop outdoor lighting here, all at the guaranteed lowest price in the USA.
Tip 4: Create shade to escape the sun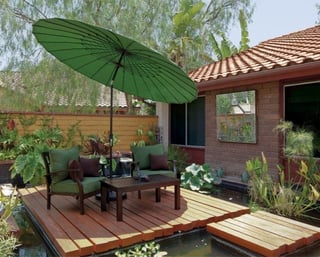 Add an umbrella so you can escape the sun (or the rain) and still have it made in the shade.
With a range of styles, sizes, and tilt options to choose from, our selection of patio umbrellas and bases provide maximum coverage over built-in bars, seating areas, or dining sets.
Shop patio umbrellas here, all at the guaranteed lowest price in the USA.
Tip 5: Consider a statement piece, so it's a space you love to show off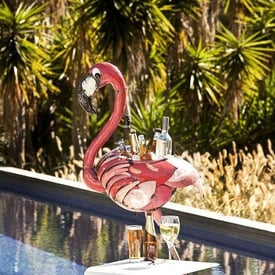 The more you love the outdoor space, the more time you'll want to spend out there. So make sure it reflects your personal design style and is treated as an extension to your home.
Hang outdoor art. Add a fun flamingo beverage tub. Get an outdoor vase or candle holder.
It's up to you. Just make sure you have all the fun!
Shop outdoor accents and decor here -- all at the guaranteed lowest price in the USA.