Inflatable pool floats are the ultimate condiment to a splash in the pool.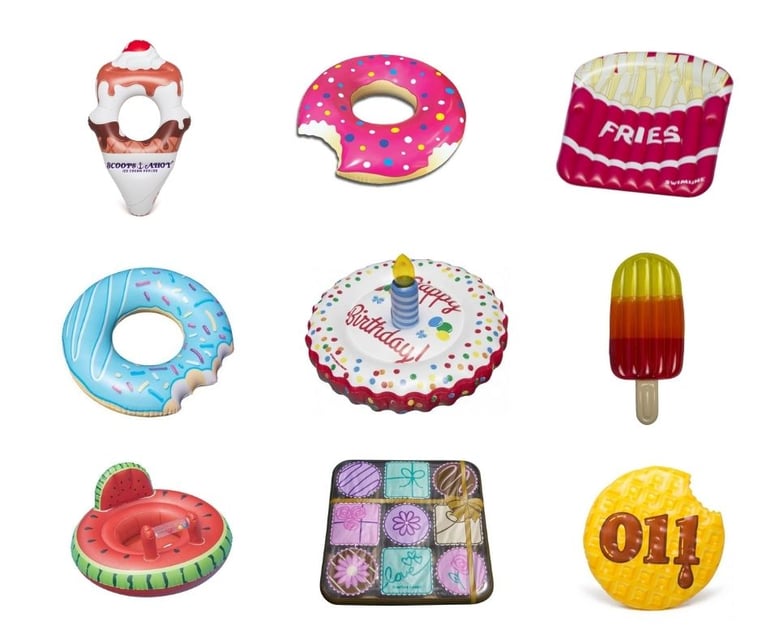 We've rounded up some of the best food-themed inflatable floats and lounges that you can use at the pool or the beach all summer long.
We carry even more of the best pool floats, lounges and other inflatables from the nation's top brands. Every single item is at the guaranteed lowest price in the USA. Shop pool games, toys & floats now.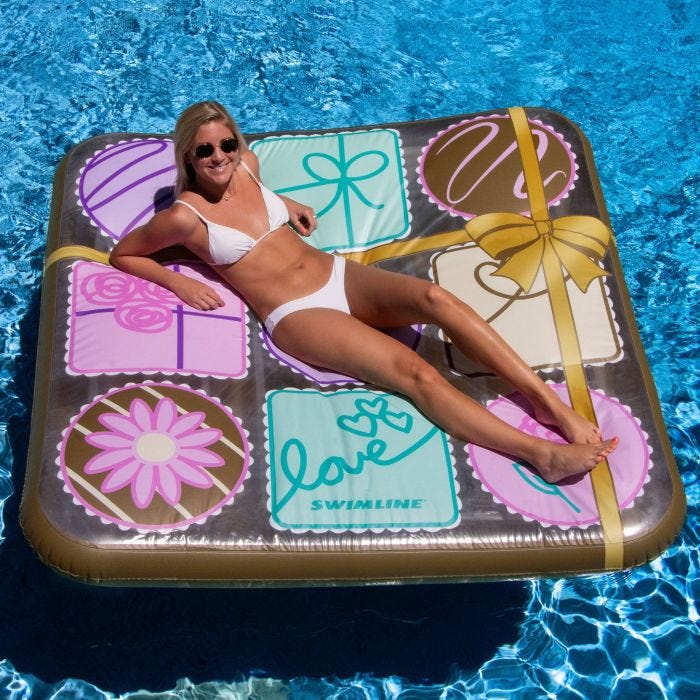 Have a sweet summer with this box of chocolates. It is 73 inches on both sides, so just over 5 feet long, which makes it perfect for the teens or adults.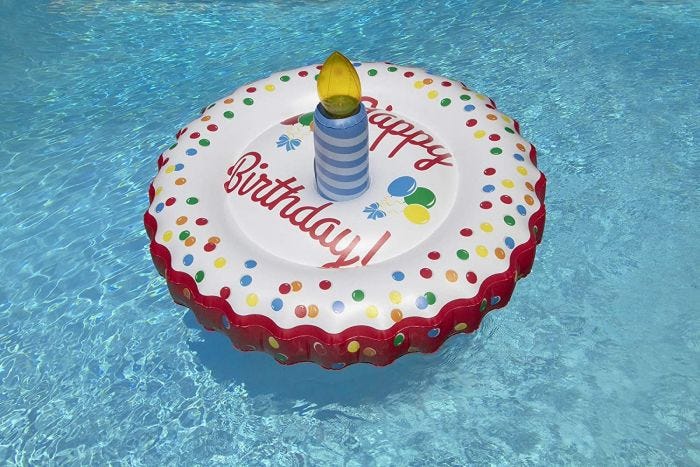 Celebrate your friend's birthday (or your own) with this birthday cake. The LED lit candle is removable and will light up the party (literally).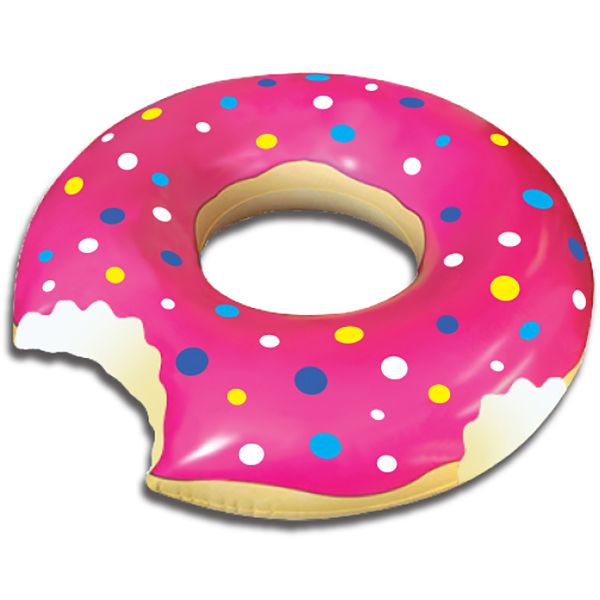 Do-nut miss out on this one. This pink pool float is a best seller.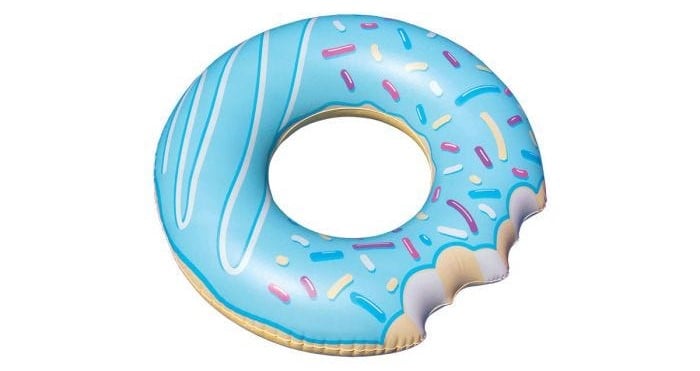 Prefer your donuts blue? We got you covered there, too. This 42" blue donut looks so good it has a double bite. This same design is available in pink.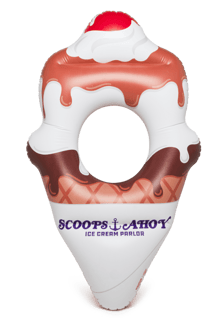 Whether you're a fan of Stranger Things or just love ice cream, this ice cream sundae cone is sure to please. (If you need a refresher: Scoops Ahoy is the fictional ice cream shop inside the mall; it's where Steve and Robin worked on Stranger Things season 3.)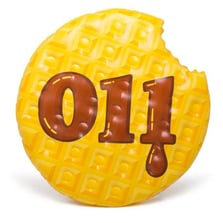 One more for the Stranger Things fans: The official Eleven Waffle Pool Float. It's 5 feet long -- so probably too big for a bottle of syrup, but perfect for lounging while we wait for Season 4.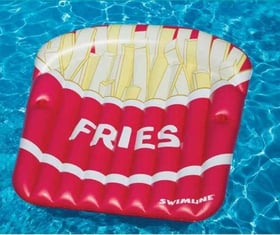 These Fries are super sized, appropriate for up to 3 people. There's even built-in cup holders for that supersized beverage of yours.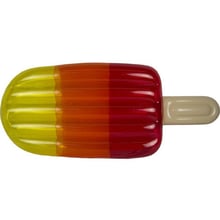 Tip: We love this inflatable popsicle for the beach because of its bright colors. It makes it easier to keep track of your kiddo!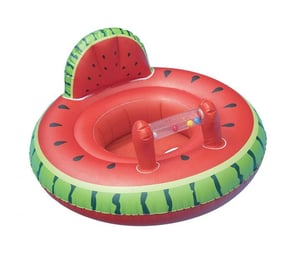 Babies can get in on the food float action, too. This 28-inch watermelon is a sweet option for your little one, complete with a toy bar and a head rest for extra support.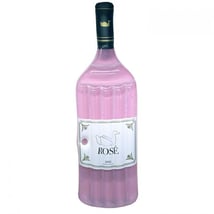 OK, so this one's not exactly food -- but we couldn't resist. Plus it's a customer favorite. At 5-feet long, it's surely the biggest bottle of wine you'll ever own.
Browse more inflatable pool floats and lounges now, all at the guaranteed lowest price in the USA.