Looking for games you can play in the pool?
Ready to make the pool a little more fun this summer?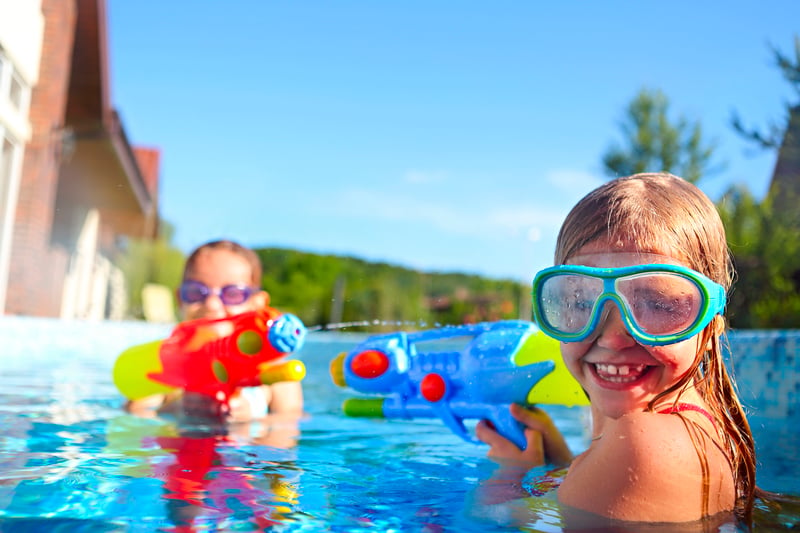 Here at Watson's, we have all the fun (and all the best deals, too).
Below are some of our favorite pool games that are kid-friendly. All of them are $35 and under, too.
Watson's has the nation's largest supply of pool supplies — from chemicals to floats and lounges to games and toys. Shop all pool games & toys here at the guaranteed lowest price in the USA.
Most items can be conveniently shipped right to your door.
Flexible dive sticks ($9.99)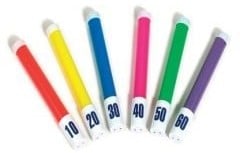 These dive sticks will provide swimmers of all ages with hours of fun.
Sticks are labeled with numeric values to turn it into a simple game to see who can collect the most points.
Star Wars Lightsaber Dive Sticks ($12.99 for a 2-pack)
If you have a Star Wars fan in the house, go for this 2-pack of Star Wars lightsaber dive sticks.
These are water-activated and light up for a fun, realistic way to play.
Classic Pro Water Basketball ($16.99)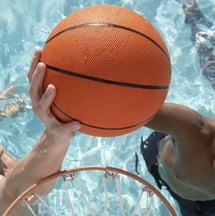 This 8.5" basketball is made with weather
-resistant vinyl for long-lasting game play. It's ready to go in the water and out.
Turbine Football & Basketball Combo ($24.99)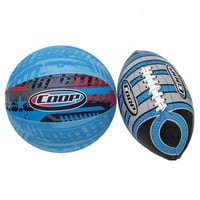 This basketball and football are waterproof, so you can take them from the backyard to the pool to the beach.
Surf Water Bounce Ball ($9.99)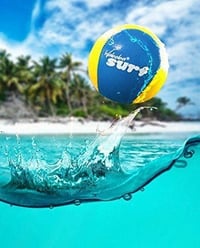 This ball has a squishy gel core that makes it easy to bounce on the water.
Your kids will love that it bounces sky-high on water, which makes it even more fun at the lake or ocean.
Water Basketball Deluxe ($34.99)
This floating basketball hoop is a classic game. The PVC tubing and heavy-duty net make it durable, while still lightweight and portable.
Underwater Soccer Ball ($13.99)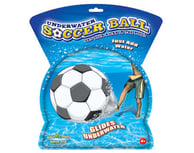 This underwater soccer ball really glides underwater.
Just add water, and then your kids can get their kick on in the pool.
Underwater Race Course ($14.99)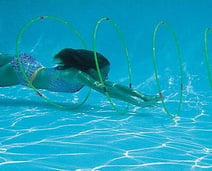 Your kids can test their swimming skills with these plastic hoops that are weighted.
Race through the hoops to see who can be the fastest to complete the underwater racecourse.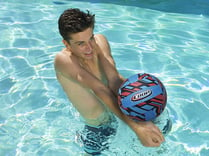 This official-sized volleyball is 100% waterproof and floats.
The Hydro series performs well in both wet and dry conditions, making them a great choice for the pool and beach.
(Prices were accurate at the time of publication and are subject to change.)
Shop all pool games & toys here at the guaranteed lowest price in the USA.