Watson's carries the largest selection of furniture for every room of your home and even your outdoor spaces.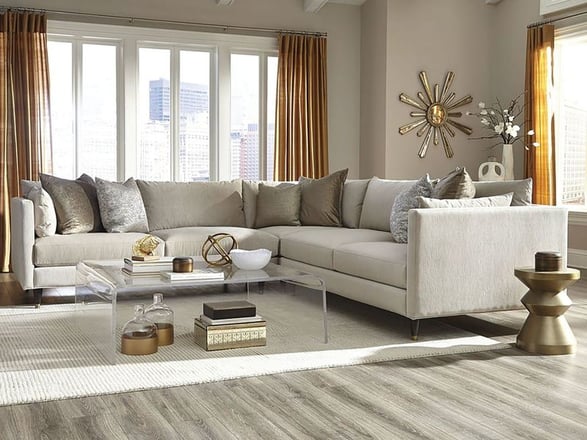 At Watson's, we don't want budget to be a barrier to your furniture desires and décor wants.
We not only offer budget-friendly furniture finds, we also offer hassle-free financing to allow you to get what you want, when you want it without a big financial burden.
Perks of Payments
Even if you can afford to purchase in-full, sometimes it's best to finance with promotional deals, which we offer often, to eliminate a large deficit from your bank account.
This allows you to pay smaller amounts over a longer period of time so you don't have to compromise on other fun activities or purchases. So if you've been waiting to save for that home theatre seating, don't hesitate any longer! Get it now and enjoy the lasting memories while paying it off comfortably.
Financing Provider
When financing with Watson's, you're in good hands. Our financing is through Wells Fargo, which allows for fast and simple approvals so you can get on your way to enjoying your new furniture.
How To Finance Furniture at Watson's
It's easy to finance your furniture through Watson's. Just follow these three simple steps and be on your way to relaxing with the furniture you want.
Application
Fill out our credit application online here or stop into one of our nine locations.
Print and Go
If you applied online and were approved, simply print out your approval confirmation and head into one of our nine superstore locations to begin shopping! Your physical card should arrive within 10 business days.
Payments
Making payments is easy through the Wells Fargo online payment portal. You can update and manage your account from here, all with easy access.
Whether you're moving into a larger space, looking to update your décor, or maybe wanting to expand your outdoor oasis with a hot tub or pool, Watson's has both the selection and financing to make your dreams become a reality without breaking the bank.
To learn more about our financing or to start selecting your furniture, contact or stop into one of our nine superstore locations and speak with one of our experts.