Are you interested in revamping your backyard this summer? Perfect. We have one of the largest selections of outdoor furniture in the nation-something for every style, every yard, and every price. Here are some tips!
The first step in creating your mini backyard paradise is finding the right seating selection. Watson's offers a variety of outdoor seating sets ranging in price to fit your needs.
One of our best sellers is the Adeline Sofa. The Adeline Collection is where form meets function. This modern-style outdoor furniture collection features a unique, kick-back-leg look, giving each piece a total lounging aesthetic.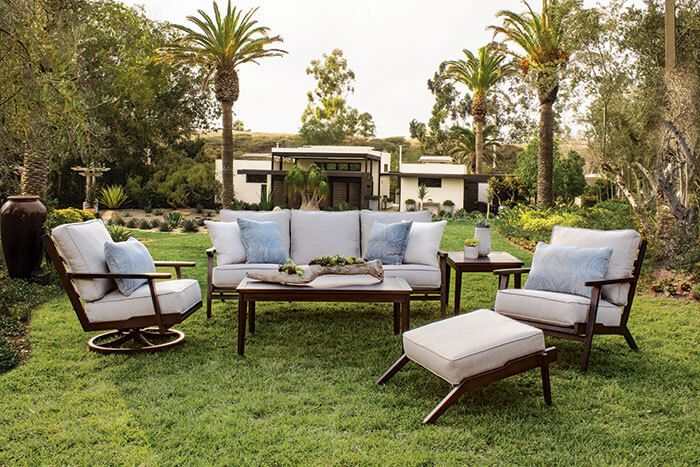 Shop the Adeline Collection here!
What's better than eating outside with your friends and family on a nice day? The Parker 7-Piece Dining Set is perfect for entertaining your closest family and friends in the great outdoors. This contemporary styled seating set comes with 7 pieces to complete your outdoor space. Pieces include 4 side chairs, 2 arm chairs and an 84" rectangular dining table.
Looking to catch some UV rays? Check out our Chaise Lounges that are perfect for a back patio. One of our best sellers, The Capri Sling Chaise, makes outdoor living affordable and stylish, all year round.
Top off your backyard getaway with the unique Agus Bar. The Agus Bar has a distressed teak-wood and colorful patchwork finish. It is derived from an old fishing boat that once sailed the golden seas of Bali. This bar is one of a kind!