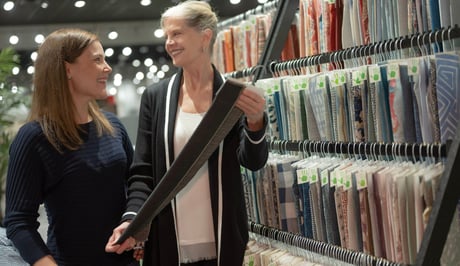 Wish you had your own interior designer for a home makeover?
Need design ideas to turn a blah space into a space you love?
Watson's has launched a new service — virtual design consultations.
And they're free.

Whether you have your eye on a kid-friendly living room, a backyard patio made for hosting or transforming the basement into a sophisticated entertainment space, we're here to help.
Schedule your free appointment with a designer now to plan your dream space, inside or out.
During your consultation, you'll tell us about your space and your vision, with details like:
What colors and design styles you like (or dislike)
What you or your family normally do in the space
Your budget
Then our designer will go to work for you
Our designers are on top of the latest trends in color and design, how to maximize space and how to create balance with color, light and lines.
He or she will factor in your lifestyle and your personal style — like color or design taste, whether it's contemporary, modern, traditional or beyond — as well as your budget.
Then you'll get a customized design plan for your space — from how to lay it out to a curated list of the exact furniture pieces and/or accessories that will bring your dream space to life.
If you like it, you can easily order any of the furniture and/or accessories your designer recommends — and we'll bring it right to your door, all at the guaranteed lowest price in the USA.
Request a free design consultation now at www.watsons.com/design.
You can choose from a video call, a visit in your home or a private consultation in our store.