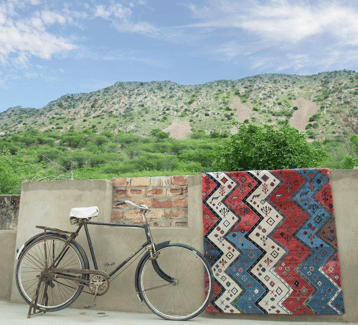 A line of artisan, handcrafted rugs made by Jaipur Living, a leader in rugs and social business, is now available at Watson's.
Nand Kishore Chaudhary founded the company in India in 1978, working besides 9 artisans on two looms to weave their rugs.
His mission was to connect women, artists and the rural poor with a global market and sustainable incomes.
Through a grassroots network, raw material is dropped off at an artisan's home. The artisans work from their own home to practice the ancient art of rug weaving, bringing to life artful colors, patterns and textures.
"We connect with our artisan partners through a common thread of love and compassion," the company says. "They're provided a livable and reliable wage, along with opportunities for personal growth and development."
Jaipur now employs a network of 40,000 artisans directly across 700 villages in India.
Chaudhary's two daughters, Asha Chaudhary and Archana Chaudhary, are now CEO and COO, respectively.