They say lighting makes all the difference — and that's true outside, too.
The right outdoor lighting can add light to your patio or backyard space, of course. It can also make the space more inviting and welcoming, and it can set the mood.
Solar lights, floor lamps, table lamps, garden globes or hanging pendant lights. Whatever your style, there is an increasing selection of outdoor lighting made to withstand just about any weather condition.
Below are just a few inspirational ideas for how to add lighting to your backyard or patio.
Watson's carries a large selection of Outdoor accessories, all at the guaranteed lowest price in the USA. Shop outdoor lighting now. Chat with us now or visit us in-store to ask about even more options.
Light the way with lanterns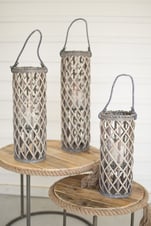 Lanterns are a classic choice to light your patio or backyard. You could even line a walkway with lanterns. Shop some of our outdoor lanterns here, including this best-selling set of 3 large willow lanterns.
Hang a 3-light pendent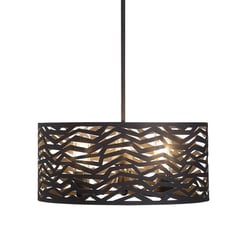 Add major style to your backyard with this popular 3-light pendant. It's outdoor safe, measures about 20" wide and is available in multiple colors.
Hang string lights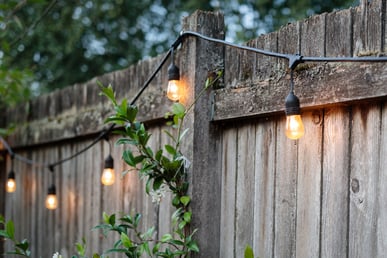 Hang string lights between trees, on your deck railing, or anywhere you can hang a nail or door anchor.
Bring a table lamp outside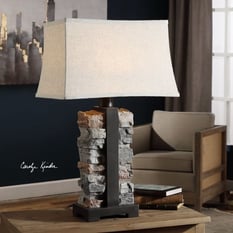 Bring the indoors outside with a table lamp made for outside. Shop this Kodiak stacked stone lamp by Uttermost at the guaranteed lowest price in the USA.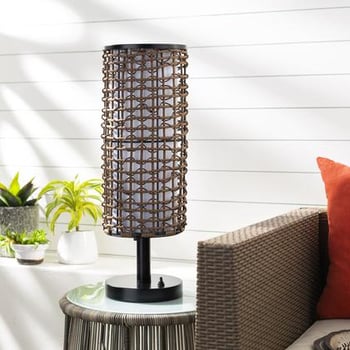 Or maybe your style is more like this incandescent lamp from Surya. It's an outdoor-safe lamp that has a simple on and off switch. Shop this lamp here at the guaranteed lowest price.
Go taller with an outdoor floor lamp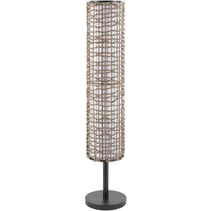 Don't have space on the table for a lamp? Or prefer a taller floor lamp for more light? Floor lamps are made for outside, too. This floor lamp from Surya is just over 4 feet tall. It has two bulbs, a 10' cord and a simple on and off switch.
Light the way with solar-powered garden lights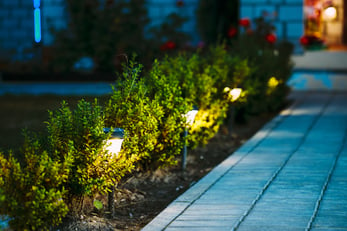 Light the pathway or show off your beautiful plants with solar-powered lanterns like these. Many garden lights provide bright light, which is perfect for security or if you're spending time outside in the evening.
Shop more outdoor accessories at Watsons.com and even more option when you chat with us or shop in-store at your local Watson's. As always, every item is available at the guaranteed lowest price in the USA.