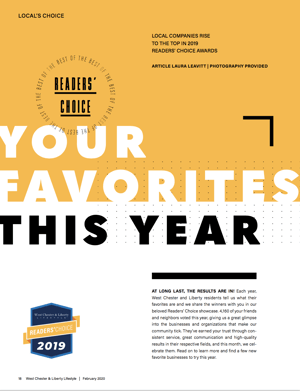 Watson's has been named Best Interior Design or Furnishings by a Greater Cincinnati magazine.
More than 4,000 people voted in the annual awards from West Chester & Liberty Lifestyle Publication.
"They've earned your trust through consistent service, great communication and high-quality results in their respective fields," the publication wrote of the winners.
The award comes just one year after Watson's opened its all-new 100,000 square foot showroom in Evendale.
A key part of the expansion was adding more than 40,000 square feet of indoor furniture — from sofas and sectionals to dining room sets to accessories, like rugs and lamps.
The interior designers on staff offer free consultations, in store or in your home, and can even help you design custom furniture with 0 fees.
"We're so excited that our neighbors chose us as Best Interior Design," said Senior VP of Indoor Furnishings Crystal Hensley.
"This is exactly why we expanded — to give our Greater Cincinnati neighbors the best choices in the nation, at the lowest price in the U.S."
Browse the Indoor Furnishings now.